When it comes to improving your business or brand's visibility, there are a variety of tools you can use to get the job done. Google's algorithms are constantly changing, so it can be difficult to stay on top of what works and what doesn't. That's where local SEO comes in.
It's not just about having the best rankings for your business or products, it's about being visible and finding the best ways to promote your business and products. If you are serious about improving your business's visibility in search results, then you should consider becoming an SEO. Doing so will also help you attract new customers by showing Google and other search engines that you are a reputable business. Let's discuss why local SEO is important to your business development!
What is Local SEO?
Local SEO is the practice of growing your business's presence within a specific geographic area. This might be a city or a neighborhood, a specific stretch of road, or even a specific store or business.
Regardless of where your business is located, having high-quality, relevant content about your business and services within a specific geographic area is a must. It's a type of SEO that focuses on the actual location of a business or its products or services. It is also referred to as SEO for Local Businesses.
When it comes to online visibility, there are many factors that must be accounted for. These variables include the target audience, the type of content, and the channels available to reach them. Each of these factors affects the level of trust and credibility that potential customers have when making a purchasing decision.
Local SEO is about being visible and finding the best ways to promote your business and products. It doesn't have to be complicated. The basic idea is that your website and other online platforms should lead people to your business or products. It's also a great way to target specific interest groups as a whole. If you're a local business, you should understand what types of content are popular in your area. This will help you craft content that not only grabs people's attention but also stands out.
This not only makes your business more visible but it's also the best way to promote your business and products. By being more visible, you'll appear to be a local business and your customers will have an easier time finding you. This can help you stand out from other local businesses and sell more products or services.
If you are new to SEO, then you should also understand local SEO. This article is a primer on local SEO, including a review of its key components, as well as tips for getting started.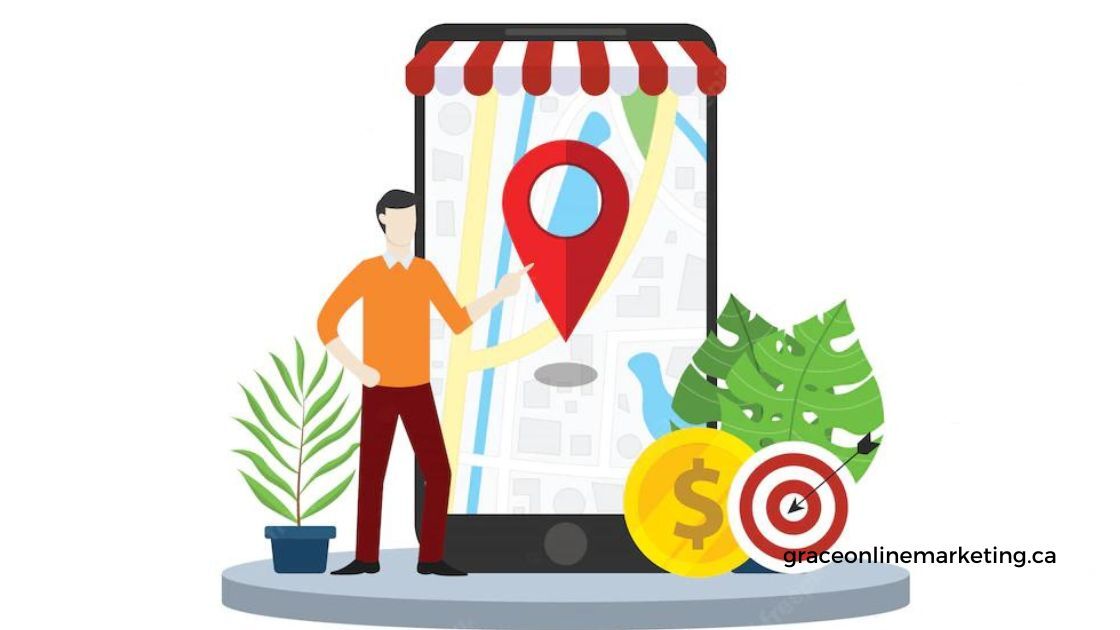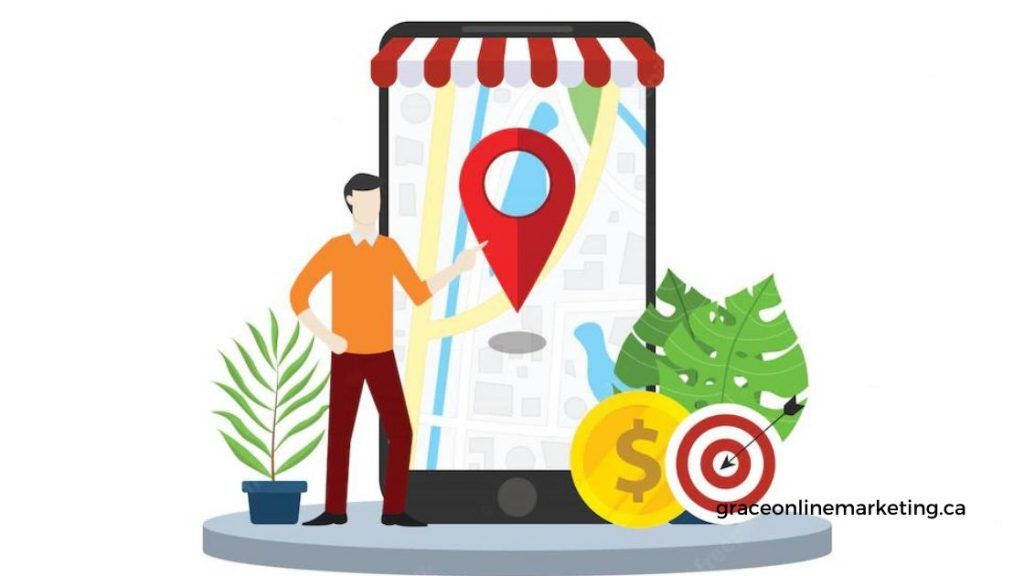 Do You Need Local SEO?
Local SEO is a key component of a business's growth strategy. Whether you're a small business owner looking to expand your reach, or a large corporation looking to expand your market share, business development is essential for all companies. Google has made it increasingly difficult for small business owners to stand out from the competition by penalizing websites for poor search engine rankings.
Local SEO is a type of SEO that focuses on bringing more visibility to your business or organization's name and address through search engine listings. It's not the same as standard SEO, which is much more advanced. However, it's a great way to get your business noticed by potential customers and customers themselves, while simultaneously giving you a leg up on your competitors. Keep reading to find out everything you need to know about local SEO.
Do you need to have your business development in order to grow your business? If so, then you should know that you need to have your SEO strategy in order for your business to grow.
If you have just started your business, then you may not have much in terms of SEO knowledge. However, once you get started, you'll soon realize that it is something that you need to have in order to grow your business. Not only will your SEO efforts help you to get more search engine listings for your business, but they will also help you to attract more customers, which will, in turn, lead to more business growth.
If you've spent as much time as we have researched the ins and outs of SEO, you've probably realized that it's not as simple as just putting up a website and hoping for the best. You need to know how to implement SEO strategies that drive more traffic to your website so that you can rank higher in search and show users why your services are the best.
How Does Local SEO Work?
When Google announced it would be closing down websites that were not "trustworthy, credible and reliable", it was a frightening prospect for websites and online businesses. However, as is so often the case with Google, they made it even easier to avoid their "red" checkmark by taking into account the "local SEO" of a website or online business.
In other words, the quality of the SEO that a website or business receives is just as important as the quantity. A ranking that is only good for a few major search engines, such as Google or Bing, is of little value to a business. But a bad SEO score does not have to mean your website is not search-worthy. In fact, a high ranking for local SEO is one of the best ways for a business to stand out from the competition.
To find out how local SEO works, you need to first understand the local search industry.
When Google changes its search algorithm to target local businesses, the effects can be devastating for out-of-town businesses. It is a broad term that means different things to different companies and SEO practitioners. Regardless, local SEO is the practice of creating and maintaining an effective online reputation for a business or its products in a specific geographical location.
When it comes to digital marketing, there are a number of factors that come together to help you grow your business. These might be your content, your ads, your site, or your SEO strategy. All of these work together to drive more leads, more sales, and more awareness for your business.
But local SEO is a bit different. It requires a different set of skills and tactics. While online marketing is about getting people to your site to discover what you have to offer, local SEO is all about getting people to your business. It's about getting your business in the minds of the people who live near your business so that they will tell their friends, family, and colleagues about your great service. It's about word-of-mouth marketing, and it's about getting people to your business who can support you when you have a problem or need a service.
What is the Difference Between Local SEO and SEO?
Search engine optimization is an umbrella term for marketing strategies that result in higher rankings for a website or a blog in search engine listings.
When people think of SEO, they think of Google. However, this is not the only type of SEO that is out there. There are local SEOs as well as SEOs that focus on Search Engine Optimization (SEO).
These two terms are often used interchangeably, but they are actually different. Many people are now becoming aware of the need to have a digital strategy that embraces local SEO. While these two terms may seem similar at first glance, they are in fact very different.
SEO stands for Search Engine Optimization. This is the process of creating a content strategy that optimizes your web pages and blog posts for search engines like Google and Bing.
Local SEO is a specific type of SEO that focuses on improving a business's rankings within local search results. It's often referred to as "local marketing" or "local SEO" to avoid confusion within the global SEO industry.
In the digital world, there are many ways to get your business or products shown on search engines. However, not all of them are beneficial. Google has different algorithms to determine which types of websites are given more weight when people are trying to find something online.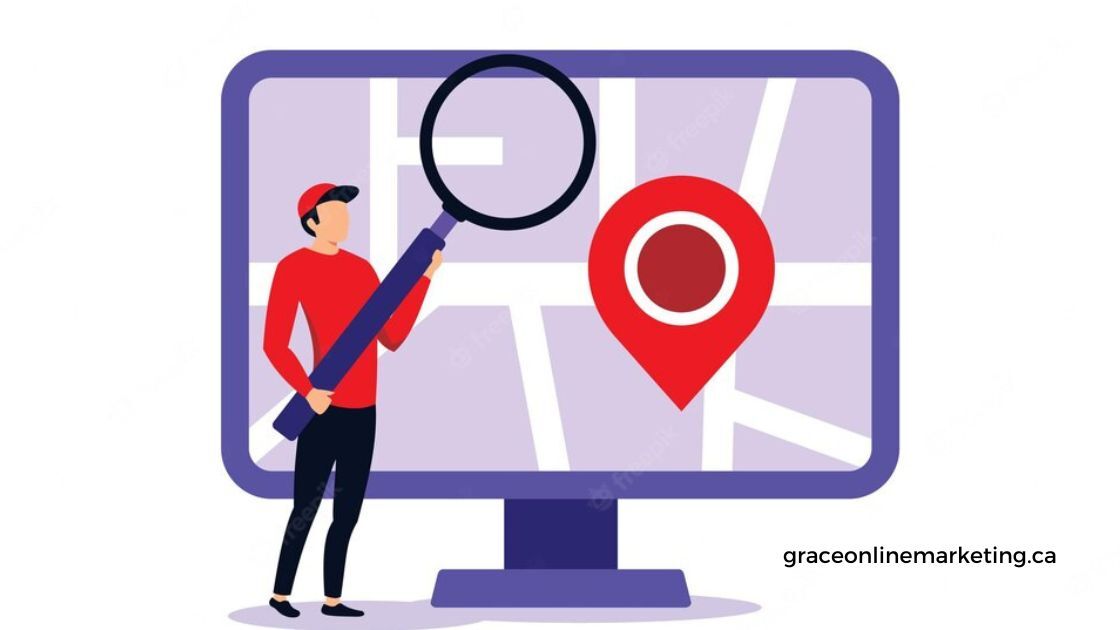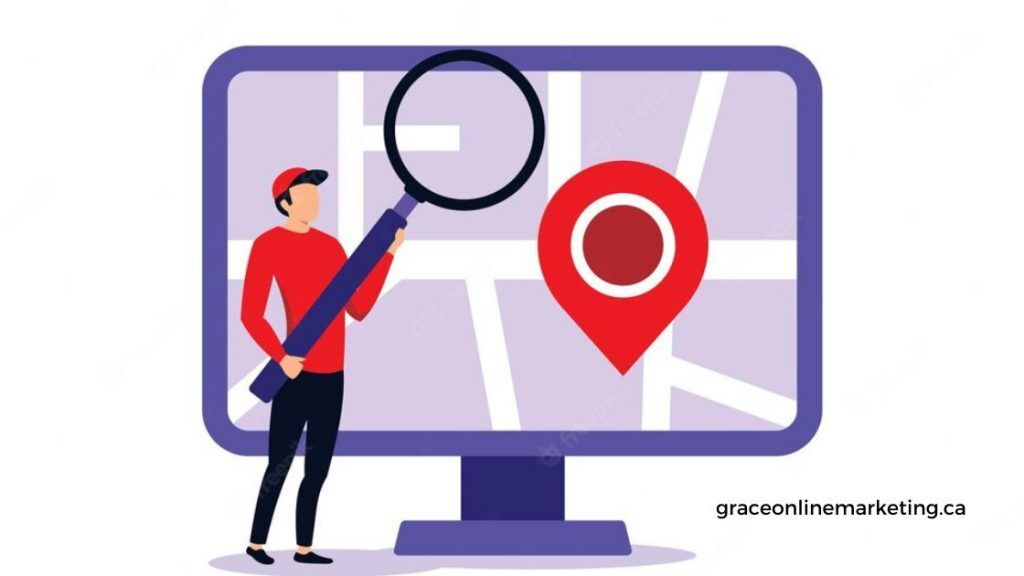 What Factors Influence Local Search?
In today's digital world, it's important to understand which factors influence the search in order to implement strategies that will yield the best results. Search is the process through which users find information on a web page or application. Searching results can be classified into three distinct factors based on the user's proximity to the search results. These factors are
Relevance
Distance
Prominence
When someone searches online for local businesses and services, they are usually looking for an address and phone number. However, this is only a small part of the picture.
In order to find the best local business and service websites, one needs to take into account not only the address and phone number but also the relevance, distance, and prominence of the websites.
When we search for anything online, from a job to a cup of coffee, we are constantly confronted with the question of relevance, distance, and prominence. These factors all play a role in how much traffic a website gets, how many people click on an ad, and how visible a website is on the internet.
Relevance is the most important category as it pertains to search engine optimization (SEO). Relevance refers to the degree to which a search result is close to the user. This is relevant to the search query and the region where the user is located. The closer a search result is to the user, the more relevant it is.
The second most important influencer is distance. When it comes to search engine optimization, distance is important. Search engines rank websites based on their relevance to the search query. The closer the website is to the search query, the higher the chances of it showing up in the search results.
Users who are in a high level of prominence will have a higher chance of showing up in search results. This is because they are more likely to be visible to other users on social media. Search algorithms consider a user's prominence to show relevant results. Users who are in a high level of prominence will have a higher chance of appearing in search results.
What Type of Business Need Local SEO?
Do you need local SEO? If so, what type of business need it? If you're serious about business and want to explore a career that offers both excitement and potential for growth, consider opening an online business or running your own SEO consulting firm. Businesses of all kinds and sizes can benefit from using SEO to drive more traffic to their websites, increase brand recognition, and increase the likelihood that search engine crawlers will return to a site again and again. There have multiple types of business industries that have to need Local SEO services to improve their business online presence!
Hospitality; Ex: hotels
Medical; Ex: doctors
Law firms; Ex: lawyer
Local Services; Ex: plumbers
Ecommerce Industry
Online Services Provider; Ex: Software Firm and
More ………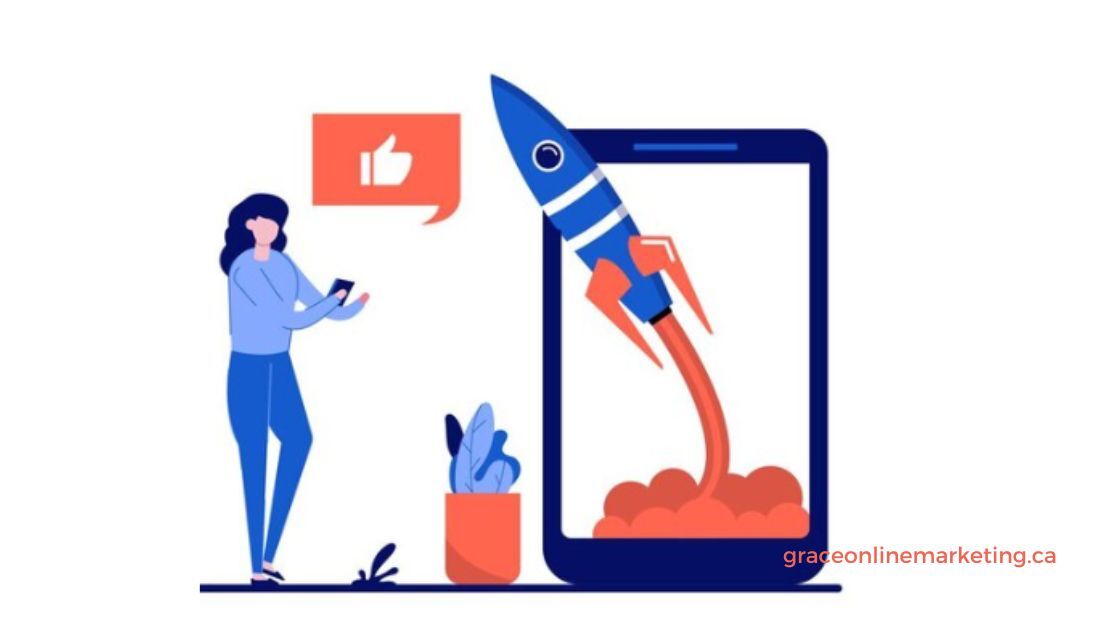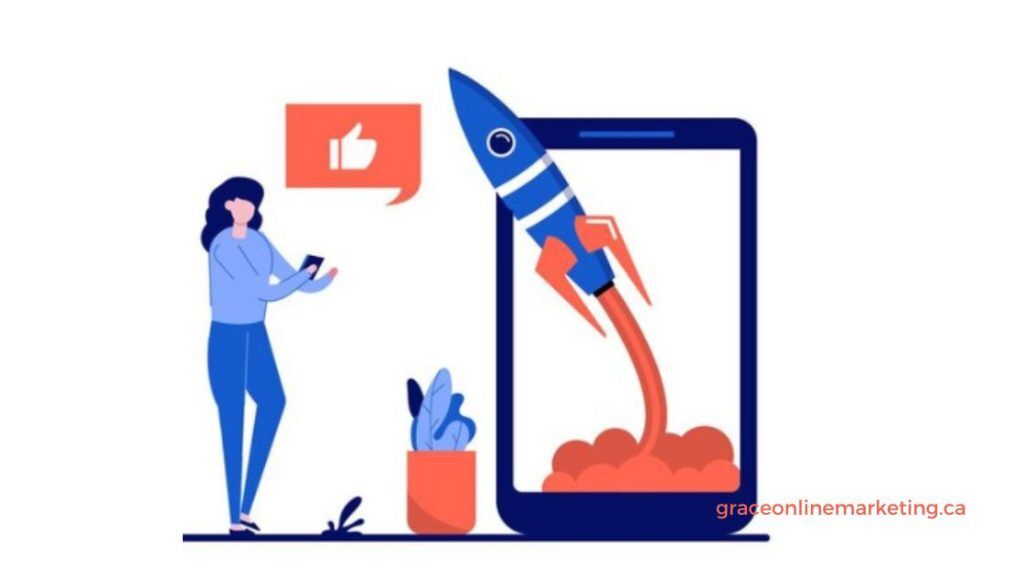 What Are the Benefits of Local SEO?
If you're looking to make sure that your brand is seen by the right people, then you should consider exploring local SEO. It's a great way to expand your brand's reach without spending a lot of money. All you need to do is to register your business name with each local SEO agency in your area and you'll get exposure to thousands of potential customers.
Local SEO is also known as SEO for Local Businesses, Local Business Marketing, and Local SEO. The benefits you get from working with an SEO agency compared to a solo entrepreneur include:
1. Local Searches Lead to Sales
Search engine optimization (SEO) is no longer an after-the-fact measure. Today, SEO is an ongoing process that should be measured, planned, and executed from the get-go. The ROI of SEO is virtually incalculable — it drives more sales and leads more business.
When it comes to driving more sales and leads, there is no one better than a strong, automated marketing strategy. With the help of Local SEO, businesses can drive more sales and conversions with a single website or blog post. If you're new to SEO or just want to learn more about how it can help drive more conversions on your website, then this article is for you. In this post, we'll explore the power of SEO and why it's so effective when it comes to driving sales and conversions.
2. Local SEO Puts Your Business Front and Center
Today, more than ever, businesses want to reach the widest audience of potential customers possible. In order to do so, they need to put their products and services front and center on the web. This is where Local SEO comes in.
To begin, it's important to understand the basics of SEO. Google has introduced a number of improvements to its search engine algorithm in the past few years. This has led to a less favorable search result landscape for websites that do not take action to improve their SEO.
To meet the demands of the modern businessperson, today's search engine optimization (SEO) system must be easily accessible and fast. You don't want to be spending your day waiting on hold for an automated response, or having to manually check the status of your task each time you want to update your website. That's why businesses of all sizes and industries turn to search engine optimization (SEO) services. They save time and money by keeping their business information front and center on the internet.
3. Local SEO Will Give You A Competitive Edge
SEO has a lot of moving parts and it's not always clear how all the pieces work together. To stay competitive, businesses need to understand the ins and outs of SEO and its various components. Understanding the ins and outs of SEO will give you a competitive edge.
Finding and retaining top-notch SEO talent is no easy feat. The demands of the industry, competition, and individual employee time all factor into the cost of bringing on new staff. To stay competitive, businesses need to understand the ins and outs of SEO and its various components.
Search engine optimization (SEO) is a broad subject, and not all SEO is created equal. Some SEO is good, while others are just using SEO as a way to generate a quick profit. Understanding why your competitors are doing it and how you can avoid them is the first step in improving your SEO. However, what you do not know can hurt you. Don't risk losing out on business and let other competitors know where you are headed with your SEO strategy. We'll talk about the ins and outs of SEO in this article, but it's not enough to just know how to do it or what strategies work. You need to know why your competitors are doing it and how you can avoid them.
4. Reaches Customers Who Are Ready to Buy
When You Think About It, The Customer Is King. So Much So, that Companies Without Customers Don't Last Long. It's the same for your company. If you do not have customers, you do not have a business. There are many ways to find customers. You can advertise on forums, blogs, and other websites. You can also buy customers. The best way to find customers is through Local SEO. If you are just getting started with SEO, you might think that it is too expensive or difficult to get good results. But, you would be wrong. All it takes is some research, some patience, and a little bit of willpower. If you understand the benefits of SEO, and you decide to give it a try, then the results will be worth your while.
Today, customers are no longer satisfied with the same old marketing channels. They expect more from their vendors, brands, and salespeople. They want to feel that their interactions with those companies are more personalized, sensitive to their needs, and more relevant to their interests. With their increasing expectations, customers are also moving away from traditional businesses. Instead, they're turning to virtual goods vendors, search engines, and social media platforms. All of these entities are moving towards Customer-centric Marketing, which means that businesses need to adopt a Customer-First Business Strategy to gain the trust of their customers.
To satisfy their needs, customers turn to vendors, brands and salespeople not only when making a purchase decision but also when they're looking to discover more about the company and its goods. These vendors, brands, and salespeople should have a strong online presence to remain their customers' first choice.
5. A Cost-Effective Marketing Solution
As the old saying goes, money can't buy your class, but it can certainly help. Today, SEO is a cost-effective marketing solution for any business looking to reach new customers and build exposure for their brand. By investing in your SEO, you will not only get better rankings for your website and blog, but you will also attract quality visitors to your website from search engines like Google and Yahoo! Search.
SEO is a powerful marketing tool that can drive organic traffic to your site and generate increased brand recognition and customer loyalty.
The SEO costs associated with getting your site indexed by search engines can be significant. There are several SEO services out there that offer a "free" initial SEO check to gauge the effectiveness of your efforts. However, these initial SEO efforts can easily cost thousands of dollars.
If you're serious about improving your SEO and don't want to spend a fortune on the initial check, consider using an SEO A Cost-Effective Marketing Solution. This service will check your site once and then stop working on your SEO. As a result, you won't be spending money on a weekly basis and you'll only need to pay when something goes wrong. It's a great deal! Read on to learn more about this service and its benefits.
6. Helps Local Customers Find You
Today, almost everyone has an internet connection and an interest in finding local businesses. As a result, local SEO is becoming more important every day.
There are many ways to promote your business online to attract customers and increase your SEO score. Local SEO is a great way to do this. Your SEO efforts can go in several different directions, but the Local SEO will focus on how it can help local businesses find new customers.
By finding new customers through search engine optimization, your business can reach a much larger audience and increase your SEO score. If you have good SEO, this can be an unnoticeable change. Smaller websites tend to have a lower SEO score, but this makes them easier to find and reach. If your business is located in a small town, you may want to consider improving your SEO to attract more customers. You can find many free tools online to help with this. Smaller businesses with fewer customers may want to consider getting a higher score by outreaching new customers through search engines.
If you want to stay competitive in the online world, businesses need to stay informed and up to date with the latest Google and other search engine algorithms. In order to do this, businesses need to be aware of and follow local SEO guidelines.
Have you ever been at a gas station, grocery store, clothing store, or other business and wondered why no one from your business showed up to shop? Perhaps you're one of the 15 billion consumers who shop online but have to visit stores to find out about special events, new inventory, and promotions. If so, you understand how retail websites can frustrate customers who want to make sure they're seeing the best possible deals.
How Can You Scale Up Your Local SEO Score?
If you are just getting started with SEO, it can be challenging to know how to go about increasing your score as your business grows and expands. Your score reflects the trustworthiness and relevancy that people have for your business. If you have not yet started your local SEO campaign, this should be the time to do so. This is the time to really demonstrate your credibility before the public.
Thankfully, there are a variety of solutions that can help you increase your SEO visibility and rank faster in search. By understanding how these different solutions work, you can better choose the ones that will work best for your business. Let's take a look at how you can scale up your local SEO score and increase your credibility.
1. Google My Business (GMB)
Looking for ways to grow your local SEO score? Google has released a new update that can help you grow your business's local ranking faster. Google My Business can detect whether your business is local and display relevant information about it. If your business is local, Google can even score your business with an objective rating based on Google's standards.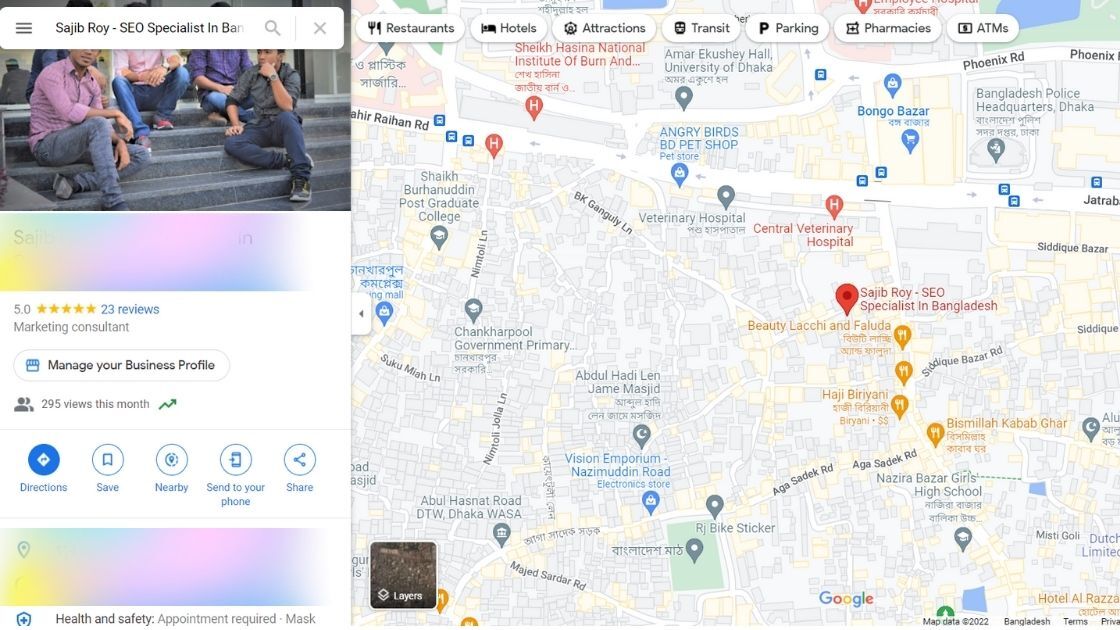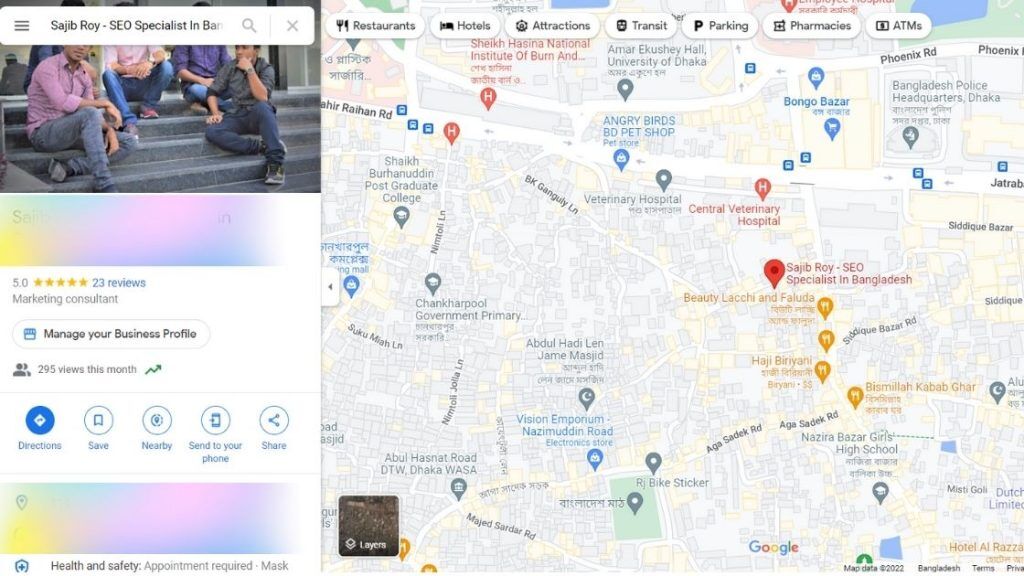 Google My Business is an online tool that businesses can use to see where they stand in Google's search engine rankings. It's a way for online businesses to check if their business page is being found when people are searching for local businesses. Google's "Google My Business" service enables businesses to check the online presence of their company or brand. This can be useful for online visibility and brand recognition purposes. If you have a large number of online customers or followers, you can use this service to gauge the impact of your marketing on Google's
However, as with any online tool, businesses must understand how it can be used to their advantage. If you're interested in using Google My Business to improve your local SEO score, you may want to make sure you understand how it can do the same for you. So, let's take a look at what using Google My Business can do for your SEO score. So, if you are new in the SEO industry then you can hire a Google My Business Listing Service provider and can scale up your local search results.
2. Local Keyword Research
Does your local SEO score look low? Your website could be ranking for local keywords but you don't have the traffic or the followers to support your page. You need to make changes to your website to increase your SEO score. Your search engine optimization (SEO) score is perhaps the most important keyword factor in local SEO. They have a big impact on whether or not your site is found by a Google search.
If your SEO score is low, this could have an adverse effect on your search engine results. You need to improve your SEO score to rank higher. The best way to achieve a high-quality local SEO is to have a broad keyword strategy. Instead of focusing on a single keyword, it is better to use several keywords in your content. This way, the Google Search algorithms will provide a better score for your pages.
If you are running a small business, you can increase your SEO score by focusing on local keywords. The Google Search algorithms consider the content of websites as well as the keywords used to search for content. So, by using relevant keywords, you can boost your search engine ranking.
3. Strong On-Page Activity
If you have not yet implemented on-page SEO into your SEO strategy, you are losing out on a significant opportunity. It not only improves your rankings on search engines but also supports other SEO efforts by integrating with them. Your On-Page SEO is more important than your Off-Page SEO. But both of these SEO activities need to be well-executed in order to achieve the best possible SEO score in the search results. The best place to start tackling On-Page SEO is by ensuring that your keywords are being used consistently and effectively. This may seem obvious, but research has shown that up to 75% of a searcher's intentions to find answers to a question are found on the first page of results.
The search engines consider a site's on-page SEO activity to be high if it involves displaying relevant keywords and relevant images, as opposed to low activity where keywords are used but no relevant images are used. Local SEO is no exception to this rule. Google gave additional points to sites that show high on-page activity and penalized sites for showing low activity.
If your site is getting good search engine rankings for whatever reason, you should pay attention to on-page SEO. You should take care of the following on your site to have a high likelihood of showing up in search engines:
Display relevant keywords and images.
Make sure keywords are not hidden behind a link or an image.
Make sure the URLs of images are relevant.
Make sure external links are to relevant or safe destinations.
Make sure any external links lead to an active page.
Make sure any images are properly tagged with their keywords.
Display keywords in the header, and body.
4. NAP (Name, Address, Phone) Citation:
When users search for local businesses on a site like Google, they expect to find relevant results. This means pages that provide useful information about a business or its products should show up higher in search. By awarding a business a Google Local Page Effection NAP citation, you can show your business's website is a top-notch resource for local business listings.
A NAP citation is an accolade that Google gives businesses for exceeding Page Quality. The higher the NAP score, the better the documentation provided with website listings.
As search engines continue to focus more and more of their attention on local listings, businesses are starting to see Google's algorithm change in a way that favors local businesses. As a result, citation counts for local businesses have increased significantly.
5. Custom Blog
Search engine optimization (SEO) is a broad concept that encompasses a number of different strategies. The goal of every SEO is to drive more organic traffic to a website through good word of mouth and great content. However, there are a number of different strategies that SEO can pursue to achieve its goals.
In order to get the best out of your local SEO efforts, you need to keep your blog fresh and relevant. Blogs help users find relevant content more easily. Moreover, it is one of the best ways to drive traffic to your website. It's something that you can use to update your customers and followers on what's going on with your brand. This helps to build trust and credibility in addition to driving more traffic to the website. Creating a custom blog increases your SEO score because it shows potential customers that the website is reliable and that the content is relevant to the site's target audience.
6. Online Reviews
Having so many reviews about a product or service can put a strain on your reputation if you're not careful. On the other hand, having genuine customer feedback can help your company grow bigger and better because your customers can see how authentic they are.
There are many reasons why your customers would want to leave a review about your company. It could be that they had a bad experience, or it could be that they found the product or service they were looking for. It's also a great way to network with other businesses and share strategies to help increase your local SEO score.
Google has begun de-emphasizing rank-based search engine results. Instead, it is favoring user-friendly reviews and customer feedback as the primary factors that make or break a business.
7. Local Directories and Backlinks
A well-optimized website has become an essential tool for any business to gain exposure on search engine results pages (SERPs). Search engine algorithms update frequently and keeping your website up to date can help you avoid penalization for changes to your site.
However, you may also face problems such as lower rankings, wrong listings, or dead links. To increase your SEO it's important to understand the effects that different directories and links have on your site. Google, the search engine, considers several factors when scanning websites. One of these factors is the number and quality of backlinks the website has.
A backlink from a high-profile source is more valuable than a backlink from a low-profile source. For example, if you have lots of low-quality backlinks they will be harder for Google to assess and approve.
Similarly, if you have a small number of high-quality backlinks they can affect your rankings. If you resolve to improve your backlink strategy you should consider the following points.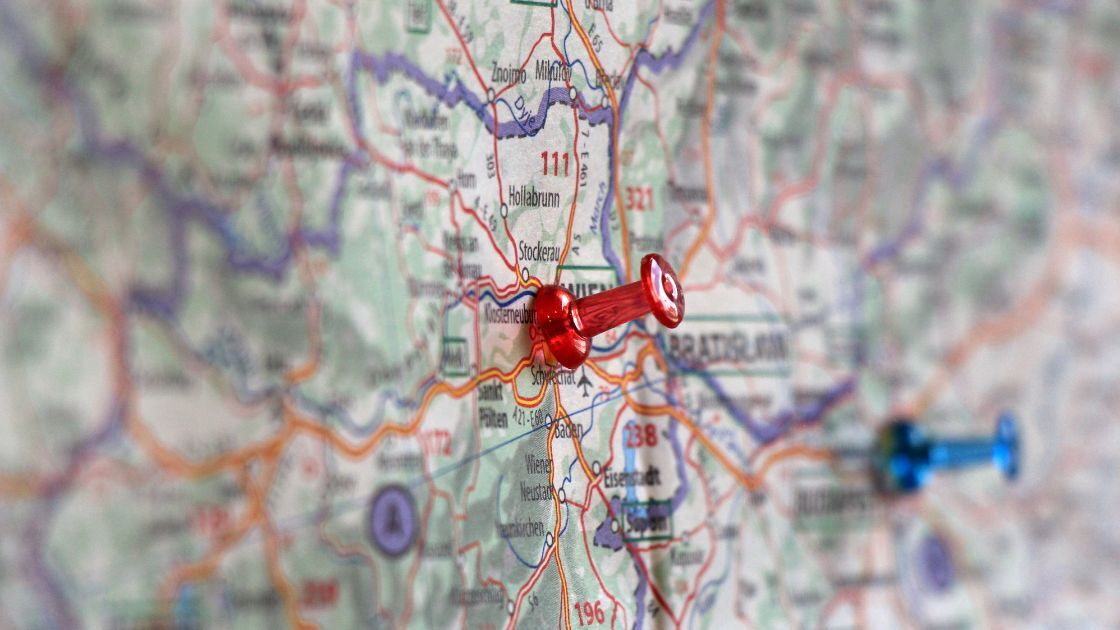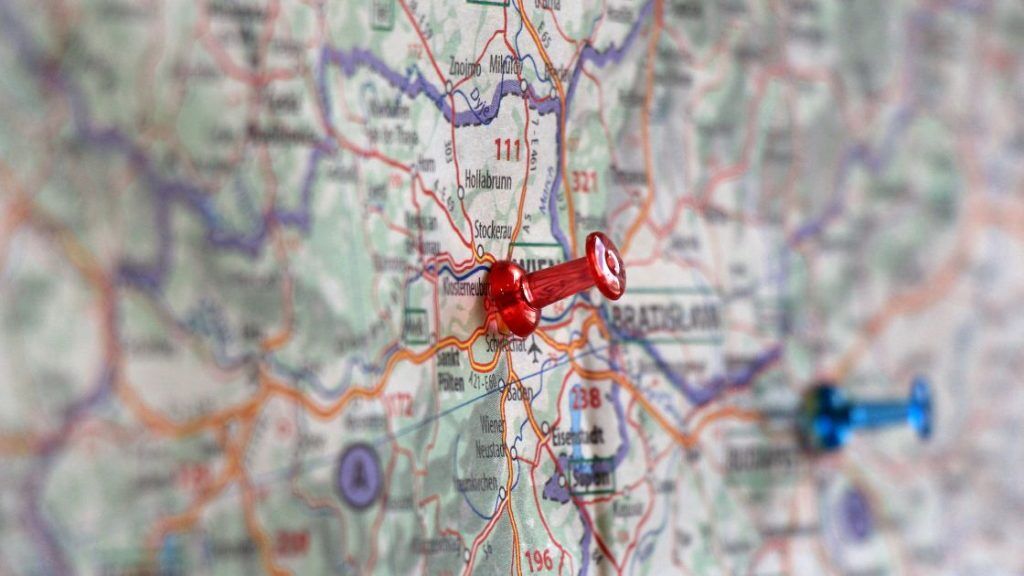 Conclusion
Unless you've been living under a rock for the past few months, you'll know that Google has introduced a change to its algorithm. As a result, some of the links and search results that used to work for you no longer do. For many businesses, SEO is a fairly Herculean feat, considering that it requires a combination of in-depth knowledge of the online landscape, strategic thinking, and the efficient use of online marketing tools.
Are you a local business looking to expand your brand and reach your target audience? The answer, of course, is yes. With the advancement of the internet, businesses of all types can reach a new audience through social media, search engine optimization, and other digital platforms. But for a business to really stand out from the competition, it needs to have an in-depth understanding of how to effectively use these resources.
If you're like many businesses, you may have changed your search engine queries over the past few months to try and get a response from Google with regard to the new algorithm. However, Google states that it is not a response to your previous queries, but rather a response to the new way their algorithm works.
So, what has this got to do with your website? Well, if your website doesn't rank well for certain search queries, it might be a sign that your SEO is not working for you.
Local business SEO is just as important as global SEO, so the importance of keeping it right cannot be overstated. If you've got a local presence, then your SEO is part of your business. It doesn't matter where you are, as long as you have a local presence, you can benefit from local SEO.