To remain successful as a brand, it is important to adopt new strategies and techniques that keep pace with the times. The world of marketing is constantly changing. Traditional tools and strategies are no longer enough to achieve success. Today, the digital world plays a major role in marketing strategy. From the usage of social media to the display of digital content, the digital world has become a major player in marketing strategy. But the digital world has introduced its own set of challenges that have to be overcome if one wants to remain competitive. This article will give you a complete SEO glossary and also discuss "what is the role of SEO in digital marketing", which will help you in developing a digital marketing plan for the new year and beyond.
The marketing industry has undergone a lot of changes in the past few decades. From the early days of radio advertising to the digital era of social media, the function of marketing has only gotten more complex.
Today, almost every marketing practice is possible via digital channels. But just because something is possible doesn't make it easy. Traditional marketing is still necessary for some businesses and industries. For example, a small manufacturing company that exclusively uses organic, natural ingredients won't be able to compete with larger corporations that use artificial colors and flavors to cut costs. While the digital world has made it easier for some businesses to reach their customers, it's also created a world where some businesses think that digital marketing is all they need.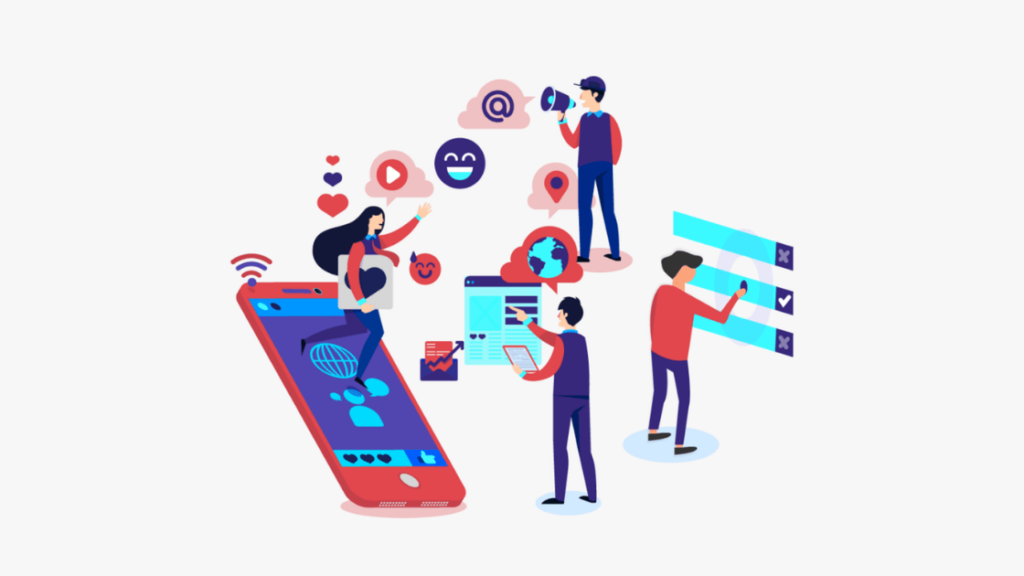 What is Digital Marketing?
Digital marketing is a marketing strategy that uses digital media/technologies to promote a brand, product, service, or business. It is a broad term that covers virtually every form of online marketing, including blogs, forums and social media.
The adoption of digital tools has accelerated at a rapid pace, even though there are still many challenges ahead. In today's world, almost every company is linked to a digital presence. Whether you are a small business or a global corporation, your online presence is only increasing in popularity. By "presence" we mean the number of online followers, customers, and partners that a business has. As a result, companies are spending an increasing amount of money on digital marketing.
Nowhere is this more true than in the fast-paced world of modern business. If you don't have a digital marketing plan today, how are you planning to keep pace with your competitors?
Digital marketing is the modern-day version of traditional marketing. While traditional marketing has changed over the years, digital marketing has not. Today, your digital presence is as important as your physical presence. You see, just as with traditional marketing, digital marketing has become an essential marketing tool. It's not going away any time soon. In fact, it's only getting stronger.
Digital marketing is a growing business segment that boasts of a highly-profitable industry.
What is SEO?
SEO or Search engine optimization is the practice of improving a website to show up higher in search results. Once a website is indexed by search engines, the website can show up higher in search results. This means the search engines think that website is more relevant to their queries.
SEO is not just about getting more people to click on your links! it's about spending more time on your website so that the search engines can find what they are looking for. It's also about consciously choosing keywords and phrases that are the most popular on your site! So that the search engines can easily find your website when they are searching for these topics.
It's part of digital marketing in general. Search engine optimization is a key component in digital marketing. It's not just about getting your brand mentioned highly in search results. It's about getting your brand noticed at all times. SEO for businesses is no simple matter. It's about understanding how search engines perceive your website.
Basically, the tactics of SEO help your brand to appear higher up in people's searches. It helps your business to get more exposure. It helps you to stand out from other businesses. And it helps you to get more potential clients. So, we can get a clear message for the question- "what is the role of SEO in digital marketing".
Relationship Between SEO and Digital Marketing
SEO and digital marketing are both essential components of any business's marketing strategy. However, it is important to note that the two should not be confused with each other. While digital marketing has become a part of the marketing strategy of many businesses, it's not the same as SEO.
Basically, SEO and digital marketing are not the same thing or not a far different thing. SEO is just a part of digital marketing. Digital marketing is a vast platform for marketing a business.
When it's come to SEO, a question arises in mind- what is the role of SEO in digital marketing? As the digital world continues to grow and evolve, so must the strategies that marketers use to remain competitive. The best digital marketers understand the importance of SEO and the effect it has on their business. From creating quality content to optimizing websites, digital marketers are constantly working to improve its rankings on search engines.
With the rise of digital marketing, SEO has also seen a greater degree of exposure. Leading to an increase in the number of both consumers and businesses looking to source the most authoritative online content.
What is the Role of SEO in Digital Marketing?
SEO is not a new concept, but it is still one of the most essential components of digital marketing. Without it, your brand may as well not exist online and your website will not be found on search engines. There are many different types of SEO, but the basics remain the same. SEO is all about getting your website listed highly in search engines so that people who are interested in your business are directed to your website. This will increase your visibility and get your business or topic more exposure.
SEO is not just for marketing managers who can spare 15 minutes a day to check their website. Anyone can take an active role in SEO to ensure that they are ranking well in search.
Basically, it is the process of improving a website's relevant and search-friendly content so that users will find it easier to navigate and provide relevant search queries. It is also the process of creating a strategic plan that addresses how your website can best optimize its content, keywords, and overall user experience in order to make users return to your website again and again.
If your website does not perform well in search, your visibility suffers and users will not return to it again and again. While it might not be as essential as it once was in the Internet age, SEO is an essential part of any effective digital marketing plan.
Understanding the Importance of SEO for Modern Businesses
SEO is one of the most essential concepts for any modern business. Without it, you can not get your online presence noticed by search engines and other online audiences.
All businesses need to reach their target audience. However, getting the right audience is essential for getting the most out of your marketing efforts. With the help of SEO, businesses can drive more traffic to their website, which will lead to more sales.
Are they sensitive to certain keywords? Are they resistant to certain URL schemes? How can you make sure your site isn't penalized for bad behavior? These are some of the questions that come to mind when you hear the word SEO.
Let's discuss the importance of SEO for modern businesses, as well as explain the ins and outs of digital marketing best practices.
1. SEO Increases Website's Visibility and Ranking
Websites that are optimized using the right search engine optimization techniques can see a significant increase in their search visibility and rank on search engine results pages (SERP). Search engine algorithms change regularly, so the best SEO practices keep evolving as well. Unfortunately, SEO is not often considered a priority, which is one of the reasons that notice a devastating impact on search engine rankings.
2. Increases More Organic Web Traffic
If you're just getting started with SEO, then it might not be clear how your efforts are directly affecting your business. However, as your SEO efforts continue to grow, you'll undoubtedly find that they have an increasingly positive impact on your company's bottom line. Search engine optimization (SEO) is not just about increasing your brand's visibility and credibility in the eyes of potential customers. It's also essential for increasing organic search traffic to your website.
3. Build Authority & Credibility
With the rising demand for online privacy, businesses are increasingly looking into SEO as a means of improving trustworthiness, as well as brand authority and credibility. SEO is the process of improving a web page's content and layout to make it easier for a search engine to find and display web pages. If your business is visible in search results, but not necessarily visible in people's minds, it will have a negative impact on your trustworthiness score. This is because search engines consider a business's trustworthiness when deciding where to place its business. For this reason, it's crucial for businesses to increase their trustworthiness score and make themselves more visible in search results.
4. Creating a Better User Experience
The user experience is something that must be thought of and planned for from the very beginning of a project to ensure that the end-users are happy and the project is successful. In order to ensure that the end-users are happy and that the site is successful, a great deal of importance is placed on developing a strong user experience.
If your site or app doesn't have a properly optimized for a good user experience, users will not be able to easily navigate your site or app, and the end result will be a substandard user experience.
5. Establish Brand Awareness
Brand awareness is the public recognition of a particular brand or product in reference to a particular characteristic, quality, or feature. It is the degree to which the general public perceives a brand or product in terms of recognition, quality, value, recognition, or trustworthiness. Fortunately, there are cheaper and more effective ways to drive awareness and sales of your product or service. Utilizing SEO to improve your marketing strategy is one of these cost-effective ways to promote your brand.
Without the right SEO, your company may as well be operating in the dark. You can increase brand awareness through SEO by creating content that is search engine friendly or by attracting search engine crawlers to your site.
6. Increase Sales through Inbound Leads
Companies that want to improve their sales should first focus on increasing the volume of inbound leads. SEO is an effective marketing strategy that any small business to a large corporation can employ to increase their sales. By marketing their products or services through search engine optimization (SEO), a business can establish a link that the user is interested in.
Unfortunately, due to the ever-changing nature of the online world, even the experts aren't always right. If you're just getting started with SEO, the first thing you should do is to understand the goals that are you looking to increase your search engine visibility or simply attract more customers through links?
7. Makes Mobile-Friendly
The previous few years have seen the rise of the whole 'mobile-first' movement. The idea is that your site should be as mobile-friendly as possible so that your visitors can easily navigate to the information they need without getting distracted.
In a mobile world, businesses need to find ways to attract mobile users without frustration. With so many people using their mobile devices to access the web, a mobile-friendly web design is more important than ever. A mobile-friendly website prevents users from being frustrated by large, laggy images, video, and complex page structures that are difficult to navigate on smaller screens.
To ensure that your website is accessible to users on mobile devices, you need to ensure that it is SEO-friendly. If you haven't already, consider making your website mobile-friendly. This doesn't necessarily mean that your site will be perfect on every possible platform, but it does mean that it will be constructed in a way that is easy to access from any and all devices.
8. Increases Website Page Loading Speed
Everyone knows that the faster your site loads, the more responsive your audience is going to be. With the increasing competition among online businesses, you need to make your site as fast as possible so visitors will never be disappointed by your site content. Search engines like Google and Bing are paying more and more attention to website performance issues, and they penalize websites that take too long to load.
If a website has slow load times, search engines will not show it any more favor and they will not rank it as highly as websites with fast load times. If your website is slow to load, this will not be visible to search engines and it will hurt your SEO.
What Happens When SEO Will Die?
Do you think Google will stop indexing websites? Will Google kill off SEO? The future of SEO is uncertain.
However, the competitive landscape for digital marketing is becoming increasingly crowded. If you look at the industry from an individual standpoint, you might think that SEO will die. However, from a business standpoint, it is important to understand that SEO isn't going anywhere.
Google has become the go-to search engine for a whole new generation of Internet users. The search giant's algorithms have become so powerful that it has managed to neutralize the effects of organic SEO altogether.
Redirection, penalization, and keyword hell have all become the new challenges for SEOs. However, don't worry, it's all just the beginning of the end for the SEO. The end of what, you ask? Well, the end of SEO as we know it.
This doesn't mean that SEO will disappear in the immediate future. But it is a clear indication that the current model won't be working for much longer.
Websites don't have to challenge their audience to engage them with original, valuable content. Instead, they should give them the tools they need to find it themselves. That's how Google and other search engines will ultimately rank websites over the long term. So, SEO never dies!
How Does SEO Work?
When users search for a particular product or service, websites that appear higher in the search results are more likely to appear as the top result.
To understand how SEO works and how you can begin using it to your advantage, you need to understand the concept of search. All search engines work on the same principle, which is that they attempt to understand how the keywords relate to the things they are trying to find.
For example, if you were searching for "how to lose weight without dieting," your search engine would understand that you are looking for a specific answer to a specific question.
If you didn't include the words "how-to" or "overweight" in your keywords, your search engine would not understand the meaning of your search.
If you don't know what your keywords are saying to search engines, you will not have any chance of getting them to return your search results. Let's discuss how the search engine works for an SEO campaign-
1. Crawling
If you're running an SEO campaign, you're probably aware that your website needs to be crawled first to rank higher in search engine results.
Web crawlers are used to index the pages of a website and retrieve information about the company, products, and services available on the site. A search engine crawler generally indexes a website by querying the pages of the website as a web resource. The crawler queries the website's assets (e.g., images, CSS, etc.) and code (e.g., HTML, JavaScript) to retrieve the desired information. Search engine crawler queries web pages using a number of different techniques.
2. Indexing
After crawling, if the site seems to fit the search engine indexing then the crawler indexed the site or particular pages on the search engine's database. If your website is not crawled properly by search engines, it can have a big impact on your SEO.
Search engine giant Google changes the rules frequently, and the competition is even fiercer. However, the most important change of all took place a while ago. No more do search engine crawlers index your website just for showing them your pages. Instead, they crawl your site to show you in the organic listings. In other words, Google is no longer looking for a website that shows search results. Instead, it is looking for a healthy website that helps search engine crawlers find other websites that show healthy results.
3. Algorithms
Every search engine has its own set of rules for how it ranks websites. Search engine algorithms work on two primary principles: relevance and trust. Both of these principles are tied to how accurately a page can align with user queries. Relevance is the ability of a page to accurately display relevant results. This is the rub, as Google has become ever more stringent in maintaining the relevancy of its search results.
4. Search Work
Search work on the search engine is the act of manually looking for answers to queries or content that users are looking for. It's a challenging task because consumers are constantly looking for new and innovative ways to find things online. The better your search engine, the more targeted your results will be, and the easier it will be for your users to find what they're looking for. Read on to learn more about this essential part of digital marketing.
Type of SEO in Digital Marketing
SEO is divided into two different segments-
1. Organic SEO
Organic Search Engine Optimization is the practice of improving the quality of your website and its ranking in search engines in order to gain more traffic to your website and ultimately drive more conversions from your website visitors. In other words, it's the practice of creating better content, including images, videos and other relevant resources on your website in an effort to get more people to your website to begin the purchase process or otherwise make use of your products or services.
2. Paid SEO or PPC
Paid SEO or PPC (PAY PER CLICK) is a marketing strategy to raise the rankings of a website in search engines. It involves paying a service provider for being able to get the top spot on the search results. Paid searches are not only used by businesses, but also by individuals and organizations.
Different Techniques of SEO in Digital Marketing
White Hat SEO
White Hat SEO is a term used for search engine optimization techniques or tactics that follow search engine's rules for SERPs ranking. The approach itself consists on using optimized content and backlinks to build a strong link profile to build a strong exposure in search engines (which results in higher rankings).
Gray Hat SEO
It's a practice that is not recommended by the search engines, but not directly a penalty signal by the search engine! Gray Hat SEO refers to the low-quality, unbranded content that can still be found in search engines when there are no keywords. Basically "gray hat" means unbranded content that can still scrape into the top 10 results for a particular keyword because there aren't any relevant keywords.
Black Hat SEO
Worse still, "black hat" means unethical methods of SEO marketing. Most of the time, this includes spamming or trying to game search engines, but it also includes unethical things like "phishing" emails and click-fraud schemes tricking the user into an action that leads to a purchase. Black Hat SEO is a type of spam, where a spammer writes an article and tags it as an original. The most common form of Black Hat SEO is keyword stuffing, where a fake article is created for one or multiple. It's harmful to a site's ranking in SERPs.
Vital Components of SEO
On-Page SEO
On-page SEO is the process of optimizing the inner section of a website. It is essential to make sure that search engines like Google and Bing find your site relevant and well-researched. The important elements of the on-page SEO are- Keyword Research & Selection, Meta Tags, Usage of Proper H Tag, Quality Content, Keyword Placement, Anchor Text, Image Optimization, Webmaster Tool Submission, Analytics Association, Robots.txt, XML Sitemaps and many!
Off-Page SEO
"Off-page SEO, also called off-site optimization, in the form of link building to different but authorize platforms or in simpler words, Off-Page SEO involves getting your site linked from other sites. The ultimate goal of off-page SEO is to build authority and capture more traffic from the referral links. Off-Page SEO has become so important that companies are willing to pay big money to have some kind of backlink that will generate link juice for their website or blog. There have different types of backlink methods, like – profile backlink, guest posting, article sharing, web 2.0, blog comments etc.
Technical SEO
Technical SEO is a broad term used to describe all kinds of technical issues in search engines like Google, Bing and Yahoo. These roles might include:
Technical SEO is the process of finding and identifying technical information that is essential to a website's success. Technical SEO can identify or improve search engine ranking for your site. These elements might include: SSL Enabled, Canonical Tag, Page Loading Speed, Mobile Responsiveness, Crawling Errors, Keyword Cannibalization, Schema Markup, Deprecated HTML, Custom 404 Error Page, No-index Tag, JavaScript Errors, Minify JavaScript and CSS files and more!
Different SEO Types of Strategies in Digital Marketing
Local SEO
Local SEO is the process of SEO for a specific region that boosts local business potential. It involves using specific strategies to increase a certain segment of customers in your area by making them aware of your products, services, events, or products online and offline. The size and visibility of an area have a big impact on local search engine rankings.
Corporate SEO
Corporate SEO is the art and science of developing a large corporation website that will drive business to the company. The ultimate goal of corporate SEO is to drive targeted traffic to the site, develop sales, and brand awareness and create a web presence that attracts customers and provides support for new business opportunities and potential acquisitions.
Global SEO
Global SEO is the process of optimizing websites in order to improve search engine clicks and global rankings. It is a broad term used in the corporate world to refer to a strategy for search engine optimization (SEO). It is one of the most complex areas in the field of marketing. One can find many different definitions and strategies offered by various experts in the field.
National SEO
National SEO will give a boost when someone searches for a business name, products and services across the nation. It is a must for companies that offer digital services and want to reach customers across the country. National SEO is vital for companies aiming to reach a wider audience. A national SEO strategy involves ranking for highly competitive short-tail keywords in targeted markets. Although this strategy is more costly, the benefits of being in the top spot on national search engines can be considerable.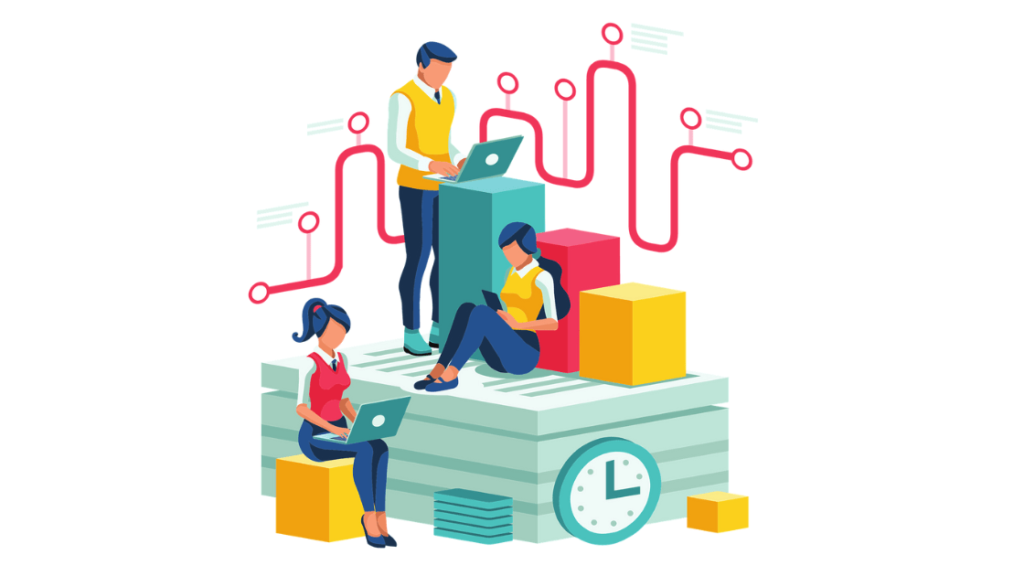 Why Should You Hire the Best SEO and Digital Marketing Company?
Hiring the best SEO and digital marketing agency is important for several reasons. This includes:
Experience in different industries.
They have years of experience in identifying effective strategies and tactics that work.
They also undergo rigorous testing across various business landscapes.
This means that they are ahead of the curve when it comes to determining what drives results. As a result, you can expect to see better results with their help.
In addition, a good SEO agency will have a staff that is capable of working with various channels. This includes email campaigns and searches query reports. This kind of team is also constantly working on the website of their clients. Therefore, they can implement changes quickly when required. A good SEO agency will have a team of SEO experts, website technicians, and content writers on its payroll.
Another reason to hire an SEO agency is experience. They have years of experience working with businesses like yours. Their expertise comes from the lessons they've learned from other clients. On the other hand, if you hire an in-house SEO, you may not be able to take advantage of the agency's experience. It will also be harder to make a case for a higher SEO budget when you've already invested in other aspects of your business.
Lastly, you need to consider the needs of your business. For example, if you are looking for a new website, you might want to get some marketing help. You can even hire a digital marketing agency for business consulting services. This can help you understand how the process works. You can also look through some of their case studies and get a better idea of how successful they have been.
Conclusion
Experienced SEO and digital marketing companies have a team of experienced professionals that will handle your website's SEO campaign. These experts know how to optimize your site for the search engines, which will improve your website's rankings. They also know how to properly implement social media marketing strategies & make sure a search engine-friendly site.