Search engine optimization (SEO) is no doubt one of the most expensive online marketing strategies out there. When it comes to SEO, many website owners don't know where the money is going. They may have heard that SEO is expensive, but they don't fully understand why does SEO cost so much!
While some might argue that it is necessary for any website or blog to have SEO, most businesses won't agree. However, from an analytical standpoint, it makes sense. If a business can drive more targeted traffic to its website through SEO, it will increase its chances of receiving more orders from potential customers. Different industries need SEO activity to reach their target audiences. This is because websites that are optimized for search engines will display results pages that explain what keywords the user searched for and how the website scored compared to others. This will help the user to find exactly what they need and will also help the business to rank higher in the search.
For example, a restaurant that specializes in serving the best French fries will want to ensure that its website is optimized for search so that it displays the search results page for the specific keywords that must be used to find the best fries. This will ensure that the user only types in the correct keywords and will not end up on a website that is filled with advertisements. The cost of SEO is changing every year and is no different.
Why Do We Need to Pay For SEO?
We all know that SEO is essential to drive more leads, sales, and revenue for our business. But what if we told you that investing in SEO could have a much more profound impact on our business?
SEO is not just about driving more traffic to your site—it's about driving more income from your site and creating an atmosphere where your site visitors want to continuously spend more time. This is possible when your website is optimized.
Search engine optimization (SEO) is as vast as it is misunderstood. We're constantly told that it's dead and that it doesn't matter how many resources you spend on it because Google will always give your website a lower ranking than your competitors. This couldn't be more wrong. Google's algorithms are constantly being tweaked and changed to give sites higher rankings. This is known as organic SEO and it's absolutely essential for small businesses that want to continue getting exposure for their products and services on search engine listings.
Search engine optimization (SEO) is an essential part of online marketing. Without it, your website will not appear high in the search results. The more visible your business or brand is online, the more chance your website has to score top rankings. That's why it is so important for businesses to invest in SEO. If done correctly, SEO can help your business get more exposure, attract more customers and ultimately, grow your business. Once you understand the benefits of SEO, you'll see why it is so important for business development.
As we've covered in the past, SEO is a highly profitable marketing technique for businesses of all kinds and sizes. It not only helps them to get found in search engines but also gives them an edge over their competitors by making their website and online presence more appealing and relevant to potential customers.
The ultimate goal of SEO is to take your business to the next level and get discovered by people looking to buy or sell a product or service. The more prominent your business is on the internet, the more likely your customers will be able to find you, which means you'll be able to get more business and make more sales.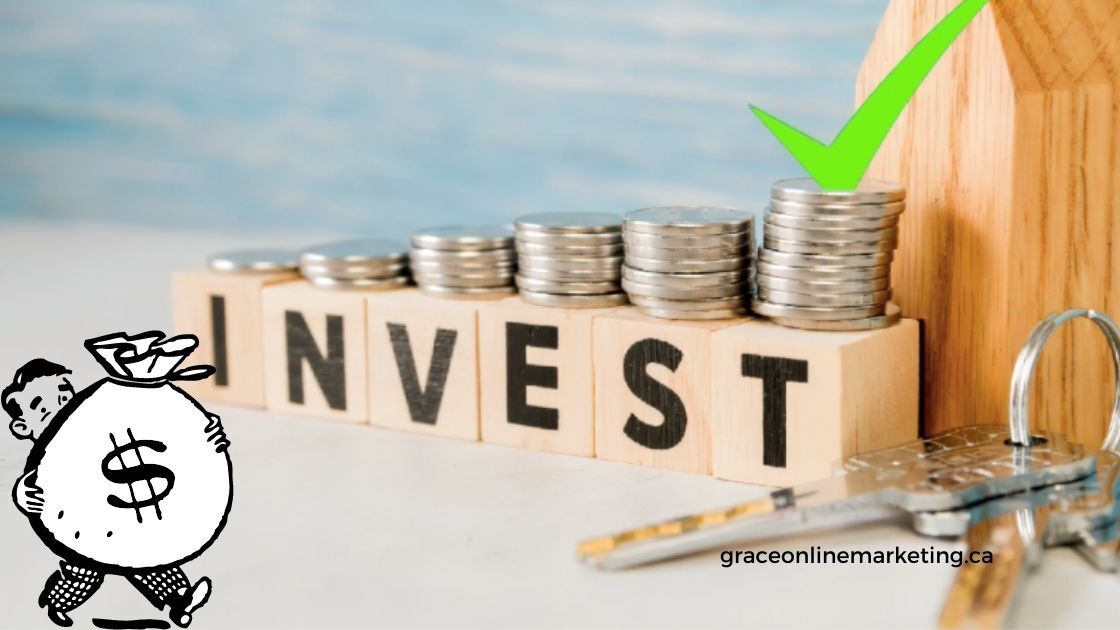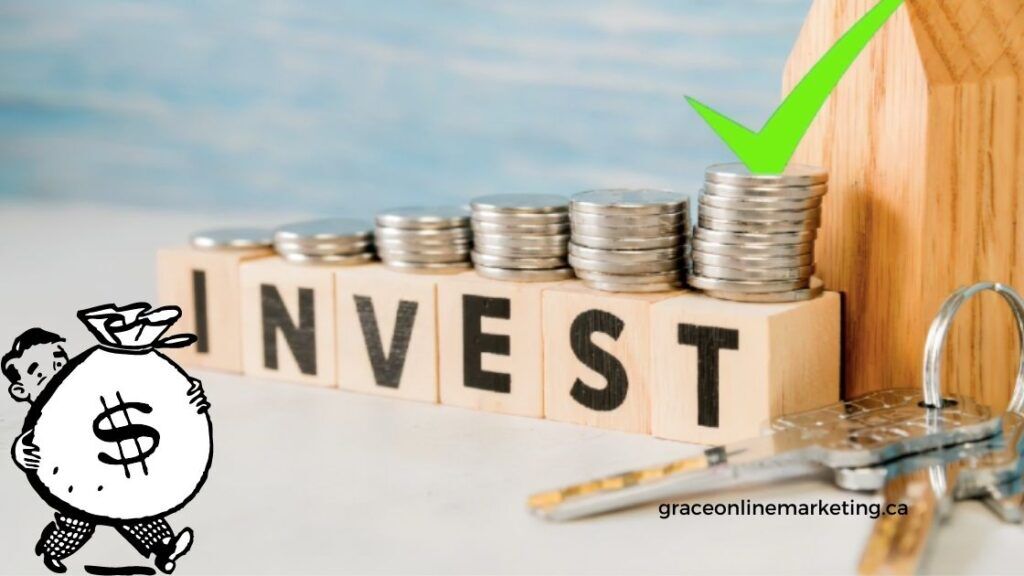 Investing in SEO is an Investment in Business Development
Business development is a necessary step in any company's growth strategy. When you're starting out, it can be difficult to get traction on your new business idea or project. However, once you get going, you'll see that business development is an essential part of any company's growth plan. It can be challenging to understand the value of a high-level product. You may not necessarily know why your service or product is successful, or why it should be valued as the innovator's market share continues to increase.
Without the right tools and strategies, you'll struggle to grow your business and reach your goals.
Each business has a unique purpose and value proposition. By keeping track of their respective rankings on Google and other search engine results, a business development startup can see where they are gaining customers and where they could improve their services. This helps businesses determine where they are lacking in terms of search engine optimization (SEO). SEO for businesses development is the process of improving your business's visibility in search engine results pages (SEO). Search engines return different ranks to different web pages. The higher a website is ranked, the more likely a user will see a particular web page when entering a keyword or keyword phrase.
Business development is hard. To put it in simple terms, it's trying to find a way to make money. A business startup, trying to make its first sale and get its first order, might be motivated to go through the traditional advertising route first. But what if you could get potential customers to know about you, your product, or your service before they actually spend their money?
That's where SEO for business development comes into play. SEO is one of the most essential marketing activities a company can undertake. It not only ranks websites in search engines but also helps in improving user experiences and user engagement. For example, once a user reads an article on your website, if he or she is satisfied with the content, they would recommend it to their friends.
SEO is a type of digital marketing that aims to drive more targeted traffic to businesses and websites. By using keywords and phrases that are directly related to the services or products that the business is trying to sell, and targeting those keywords with relevant websites, businesses and their potential customers will be able to find them easily.
The Search Engine Optimization (SEO) industry is ever-changing, and what was thought to be a basic and essential part of digital marketing is now a highly-entrenched, high-growth sector. Today, SEO is a vital piece of any company's digital marketing strategy and must be executed flawlessly in order to remain competitive.
To keep ahead of the curve, businesses need to be well-informed, and research shows that 42% of marketers surveyed plan to increase investment in SEO in the coming year. The investment required to remain competitive is significant, and to keep pace with the constantly-evolving SEO landscape, businesses need to be well-informed and adapt accordingly.
Why Does SEO Cost So Much?
From paid search to organic search, companies spend thousands of dollars on it each year. The initial cost of creating and maintaining a quality online presence can be high, but the long-term ROI is worth it.
If you're like most business owners, you don't know. But you should. It's about time you did. Why Does SEO Cost So Much? It's not just expensive. It's ridiculous. For some businesses, it can be a lot. For others, it can be almost nothing.
SEO costs money. A lot of money. If you're serious about SEO, you should know the cost and benefits. You should also be aware of some of the more common myths about SEO.
According to Google, it costs the average website owner between $5 and $13 per day to have their pages shown to search engine crawlers. It costs businesses even more to have their pages indexed by search engines. If you're the owner of a small business or a personal blog, then you know how expensive Google's search engine can be. Even if you're not concerned about search engine rankings, spending thousands of dollars on paid search advertising is probably a step you don't want to take lightly. Thankfully, there are plenty of ways to cut down on your SEO costs and still achieve your SEO objectives.
SEO costs are based on three factors:
SEO Is A Long-Term Strategy,
Requires Work & Maintenance and
Requires Expertise
If you're willing to put in the work, you can achieve genuine results with a small investment in time and resources. Let's take a look at why does SEO cost so much and how you can reduce your costs so you can focus on growing your business instead of maintaining your website!
1. SEO Is A Long-Term Strategy
Search engine optimization (SEO) has become something of black art in the digital age of quick results. It's not necessarily difficult to understand the basics of SEO, but it can be difficult to implement them in practice.
For example, how do you know which keywords to optimize for in your own website? How do you know which ones to ignore for fear of hurting your chance of ranking for a given keyword? How do you know when Google is going to punish your business for using the wrong keywords?
SEO is a long-term strategy, and it requires a lot of dedication and resourcefulness to implement it successfully. However, because of its high cost, many businesses are put off by the idea of investing time and money in SEO. However, this analysis of SEO costs should not put you off. It is, after all, a long-term strategy that will require a lot of planning, resourcefulness, and dedication over the long term. If you think about SEO as a long-term strategy, the benefits outweigh the costs.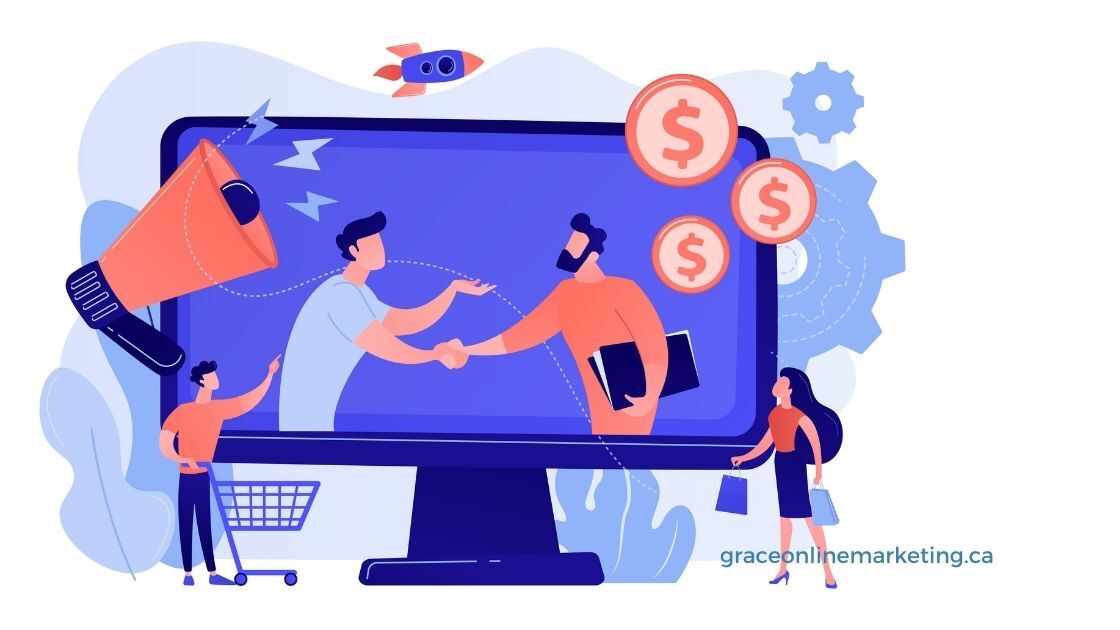 2. SEO Requires Work & Maintenance
SEO is complex, dynamic, and ever-changing. They also take up a lot of a company's time and energy. There are also hidden costs associated with SEO that most businesses don't consider. For example, maintaining a professional SEO profile takes time and energy. Additionally, SEO requires ongoing work and maintenance.
There have multiple functions to execute a successful SEO project. Like-
SEO audit
keyword research and keyword selection
Competitors Analysis
Optimizing for local search
Strategy Making
Content Improving
Improving the backend structure
High authority Link and
More
To maintain these all functions the overall SEO cost gets high.
If you're an SEO firm that specializes in SEO marketing, you might think it's a low-cost proposition. After all, you're only out to make a profit. But if you're like many businesses, you might be surprised to discover the cost of outsourcing SEO. It turns out, SEO is a high-end activity that requires a lot of resources. The more involved you are in SEO, the more it costs. According to estimates, search engine optimization (SEO) costs businesses about $1,000 to $3,000 per month to maintain their websites. These numbers can get pretty high, but they don't have to be when you look at them from the right perspective.
Sometimes it seems like businesses are trying to optimally position their website for a single keyword and hope it's enough. Other times, they spend money on different keywords only to see the same site go from competitive to competitive again.
If you've got the financial stomach to invest in SEO, it may be worth it to you to see what kind of return you can get. Over the years, SEO has become one of the most discussed and most researched fields. The demand for quality content is ever-growing and the value of SEO is rising every day. You might think that maintaining your SEO performance is difficult, but it can actually be very challenging. If you ask any expert, they will tell you that it takes an in-depth understanding of the algorithm changes and various factors that affect rankings to maintain your SEO performance.
3. SEO Requires Expertise
A business cannot ignore the fact that search engine optimization is a dynamic and ever-changing game. The web has become a vast online marketplace where businesses can advertise their goods and services at the lowest cost and with the best chances of success.
If you have a website, you must have realized that it can be a great way to reach your target audience and even sell your services or products.
No one is perfect. Even the best of SEOs can make mistakes. If you're an average or poor user of search engines, it would be hard for you to notice small mistakes that would affect your search visibility. However, when it comes to search engine optimization, there are often repercussions that are almost impossible to predict.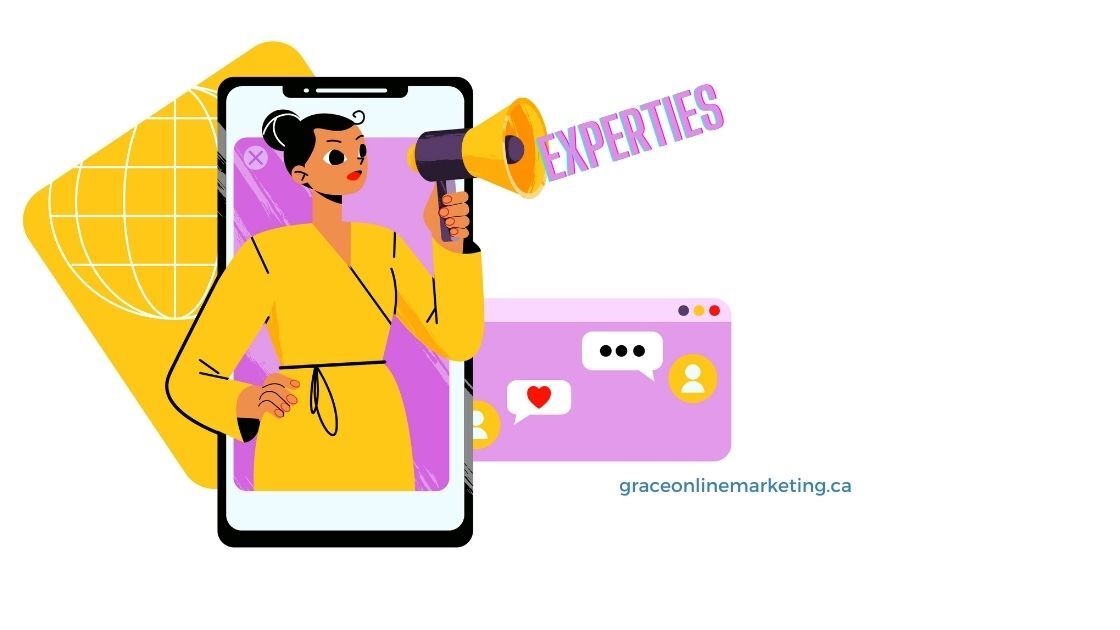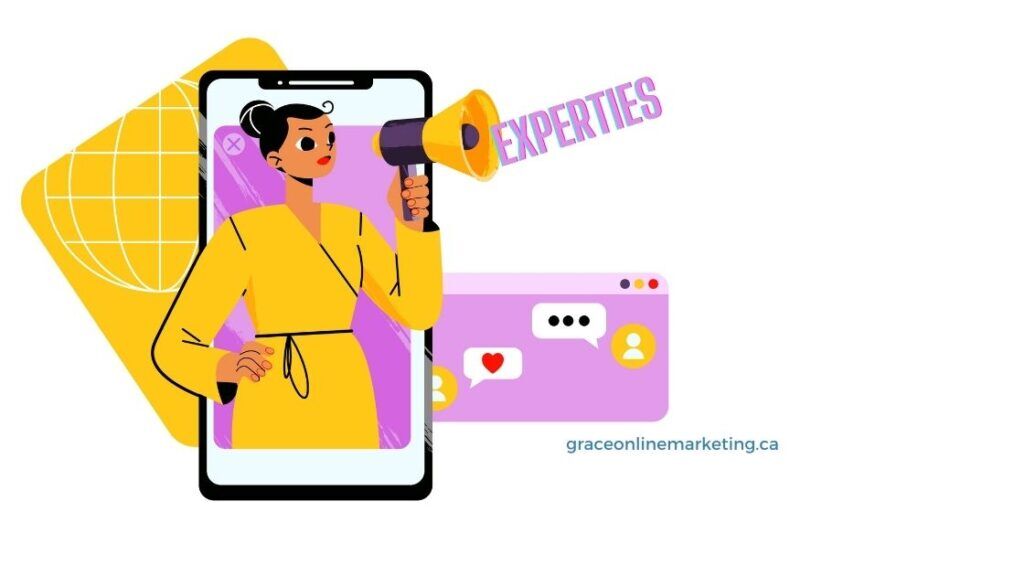 Even the most diligent SEO can make short-term mistakes that will result in a lower search ranking. This is especially the case when the search results are unpredictable and change frequently. Even the best SEO can be overtaken by events that are out of their control.
Without an SEO expert, the overall SEO activity will be unsuccessful and SEO Cost gets high when we work with a real-world SEO expert! So, an expert SEO guy is always required for business development.
An SEO expert person is someone who is capable of maintaining an SEO activity. SEO is an ongoing process, with various tasks constantly appearing in the list of SEO best practices. There are various SEO best practices that need to be followed if you want to drive more traffic to your website. While maintaining and following an SEO best practice can be challenging, it is necessary if you want to drive more traffic to your website.
Even the most brilliant SEOs can have days where all they can think about is their SEO. The best thing you can do is maintain your SEO activity and stay organized. A regular SEO check-up is essential for this because as soon as you stop maintaining your SEO, the trouble starts.
Why is SEO Cost not Defined?
A business that hires an SEO or digital marketing agency will pay a set amount monthly, based on the scope of services rendered. Some businesses may even agree to provide a monthly report detailing the company's SEO and digital marketing strategies as well as the ROI (return on investment) of each one. This helps the business decide whether it is worth spending the money on SEO and digital marketing services.
However, there is no industry standard for SEO and digital marketing prices. SEO costs are not officially defined, but industry estimates can be defined. There have multiple causes that we can not define the cost of SEO exactly, such as-
different types of business (like eCommerce, service provider, blog, etc.)
high competitive business field
varieties keywords
client's targets & requirements
different SEO strategies
time investment
When it comes to SEO, we need to maintain these above elements and due to these different elements, we can not decide on a constant SEO value. For this issue, the overall SEO cost always depends on the client's requirements! SEO cost is not defined, it is negotiable but high! You may be spending money on SEO every day and not even know it. Or perhaps you are one of the handfuls of companies out there that understand the value of investing in your own SEO.
If you're like most businesses, you might be hesitant to set a dollar value on your SEO strategy. You don't want to overcharge for the service or under-price it, leaving you with a poor experience down the road.
But if you're like many small businesses, you may not have the resources or knowledge to estimate the cost of your SEO strategy. Instead, you may rely on guessing and hoping.
How do You Find an Affordable SEO Agency?
Finding a good SEO agency is difficult because there are many different types of SEO services. Different agencies can deliver different types of results, and the prices for different services can be very different. To find the right SEO agency that fits your needs, it's important to compare different services and find ones that are affordable and deliver worthwhile results. SEO is a critical component of any online marketing strategy, and you don't want your website to rank lower than a third of the time, so finding the right SEO agency that works with your budget and drives valuable results is essential.
At Grace online marketing, we the best data-driven digital marketing agency and offer a variety of SEO services that are tailored to fit your business. From search engine optimization (SEO) to website design, we have a service that will help you grow your website to the level you desire. We also have a team of over 40 experts who are dedicated to providing you with the most effective and efficient SEO services possible. For more information or to schedule a consultation, call us today at +1 2897 00 1484
Final Verdict
When you think of it, it makes sense: If you're spending thousands of dollars on your SEO strategy, why should a few dollars hurt? After all, if you're spending that kind of money, then the quality of your content should be worth it. It's only natural that as your SEO investment increases, so do your expectations.
For example, think about it this way: If you're spending thousands on a blog posts strategy, how can you possibly expect to get the same return on your investment with a fraction of that spend?
The reality is that your investment in SEO is different for everyone. Everyone goes through different phases in their SEO development and it's natural to want to budget accordingly. But at what point do you have to say "no" to more affordable SEO?
If you're serious about making an impact on your business's SEO, you'll want to understand exactly why it's so expensive, as well as where the savings might be.