Digital marketing is a rapidly growing industry, with many players entering the space in different ways. The task of creating effective digital marketing campaigns is no longer just for marketing companies and agencies — it's also opening up new opportunities for marketers. According to a study, digital marketing is expected to grow from $6 billion in 2018 to $23 billion by 2022. Here we will explore – what does a Digital Marketing Agency do and how to find the right Digital Marketing Agency!
That's a lot of potential revenue streams for marketers to capture. However, creating great digital marketing campaigns can be challenging at best and impossible at worst. While there are plenty of tools available to help you make the most of your digital marketing investments, not every project goes as smoothly as you'd like. Fortunately, there are several ways you can still get the most out of your investment without resorting to expensive schemes or specialized solutions.
What is Digital Marketing?
That's it! You heard it! No more paper and ink! The world is now made up of digital channels that can be used for a variety of purposes. From video and audio-visual marketing campaigns to e-commerce ventures, marketers are embracing the power of digital in their marketing strategy. The term digital was first used as a concept in 2003. It's a medium that allows brands to reach out and touch people directly when they want to promote a product or service.
Digital marketing is a type of marketing that uses technology to drive bookings and promote products and services. In one word -"Digital marketing is a broad term that means using digital platforms such as websites, social media, etc., to market an item or service directly to a specific group of people. "It's a combination of various marketing strategies such as advertising, content marketing, digital targeting, and data-driven strategy. Digital marketing offers many benefits over traditional approaches.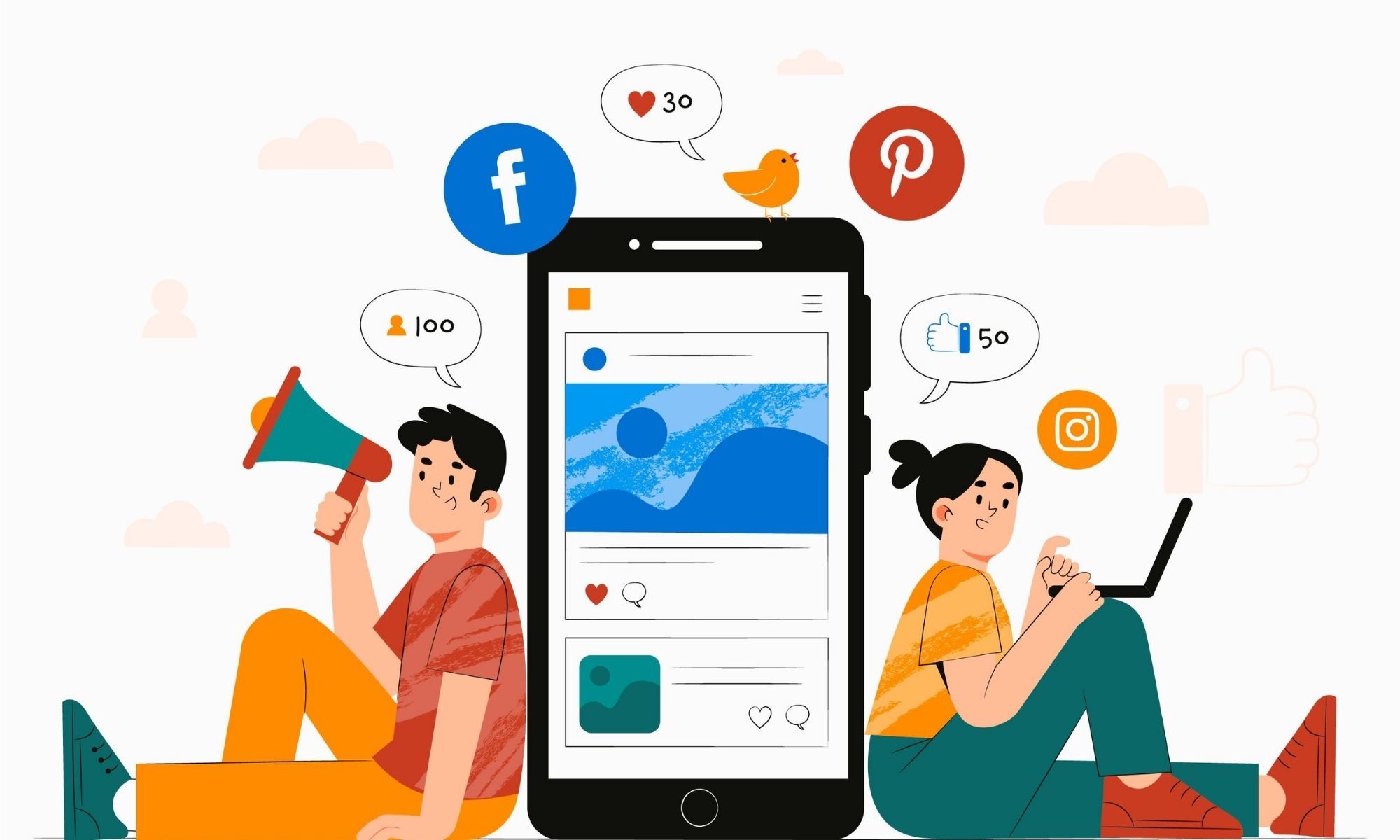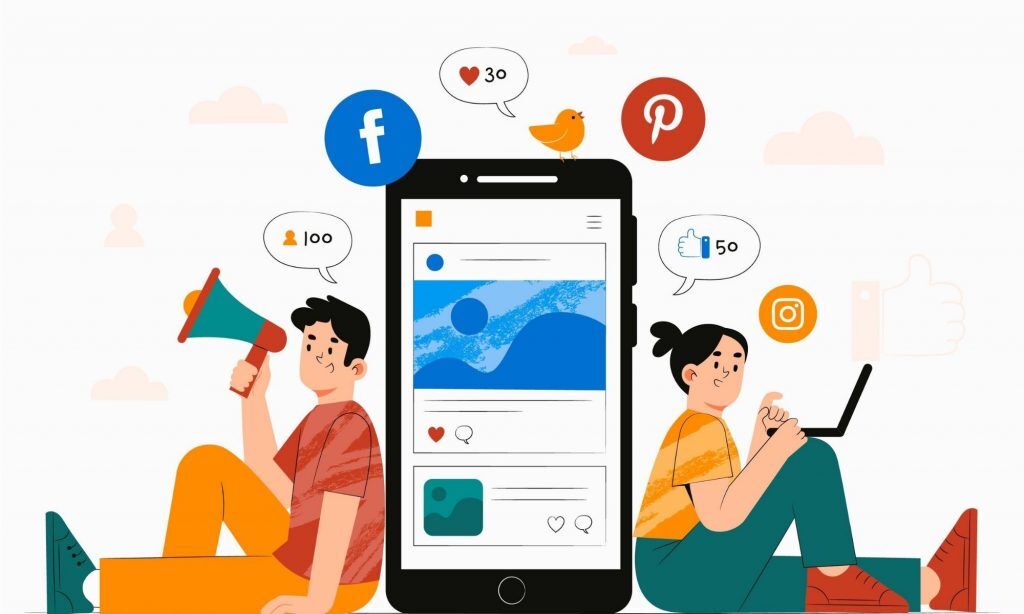 What is Digital Marketing Agency?
Marketing is a significant part of any business's business plan, strategy, and execution. In an increasingly competitive world, businesses need to be efficient and effective at marketing their products and services as well as creating awareness of their brand. With more than a billion people across the world now owning smartphones, digital marketing is seeing an increase in adoption among businesses of all sizes. A digital marketing agency helps craft and promote a company's digital product or service. It builds relationships with prospective customers and other possible partners, while also managing social media accounts so that they have relevant content on a regular basis.
A digital marketing agency is a business that specializes in online and digital media marketing. They work with brands, product or service producers, or other organizations to drive awareness and attention toward an event, project, or product.
Digital marketing agencies help brands reach their target audience by connecting them with a service provider who can host events for the audience. This helps the brand build trust and loyalty with its target audience, which results in more people visiting websites or purchasing products from the brand's website.
The key difference between an agency and a private brand is that an agency helps customers directly, while a private brand works with companies to drive their business online.
What Does a Digital Marketing Agency Do?
Does your company have a digital presence? If so, you'll need a marketing agency to help your business show off your brand. A digital marketing agency helps businesses reach their target audience with digital marketing by giving them access to computer-based software and services that let the company's customers interact with the company's products and services online. This makes it much easier for customers to learn about your brand and make purchases from your company.
Let's explore what a digital marketing agency does and how you can too.
1. Search Engine Optimisation (SEO)
SEO is one of the most highly debated topics in digital marketing today. As companies adopt new digital marketing strategies and technologies, they need to understand how SEO can better support those efforts. Search engine optimization (SEO) is one of the most essential pillars of a successful digital marketing campaign and an agency that understands SEO will be able to help its clients navigate the complex landscape of SEO practices. Industries need SEO activity to reach their potential customer!
A company can benefit from having a digital marketing agency handle its SEO efforts. This would make it easier for the brand to stand out on search engines, as well as make it more comfortable for customers to find the company on the site. An SEO firm also has access to a lot of different SEO strategies, which would make it easier for the brand to stand out on search engine result pages (SERPs). A digital marketing agency could help a company produce high-quality content that leads users back again and again.
Basically, a digital marketing agency can help your company stand out in a crowded market by helping it create an effective online presence. Today, almost every company has an SEO department that works on its website and search engine optimization.
2. Paid Search/PPC campaign
In PPC, advertisers only pay when a user clicks on their advertisement. The rest is free. However, setting up a PPC campaign is not easy for everyone. It's challenging and time-consuming. You need to monitor your spending, create different ads with variations in keywords, phrases, and price points and tweak your ads regularly to make sure they are performing optimally. That's why it's important to choose the right digital marketing agency that can help your business grow with the right type of campaign.
If you own a small business or operate as an independent consultant, you might believe that you have the resources necessary to hire a digital marketing agency. However, doing so could make all the difference in getting new clients in the door and increasing sales. However, not all agencies have the same skillset or capabilities to manage PPC campaigns for a company. Some may have expertise in managing Google AdWords or Bing Ads accounts while others specialize in creating highly converting search ads (with dynamic keyword insertion, negative keyword management, etc) or building custom audiences to drive more visitors from search engines. It's important to know what kind of digital marketing agency can manage your PPC campaign before signing the dotted line.
3. Content Writing
Do you have the time and energy to handle content writing for your company? If not, then you need to hire a digital marketing agency instead. Digital marketing is all about writing content.
If you're just starting out with your business, you may think that hiring a digital marketing agency. A good digital marketing agency will take care of every aspect of content writing that is necessary for your business. However, if done right, content can help your company stand out from the competition while establishing trust and brand recognition amongst your potential customers. When you start your content marketing strategy, you will need to create and publish blog posts, eBooks, white papers, case studies, and other documents. Content creation might seem like a daunting task, especially if you are not a writer.
4. Content Marketing
When it comes to marketing your company, there are a lot of things you need to keep track of. Your social accounts, blog posts, articles, images, and videos need to be all tied together in order to give potential customers a clear picture of who you are as an organization.
And that's where Content Marketing comes in! Content marketing is the practice of creating and publishing meaningful content that your target audience will find useful and insightful. Every business needs a strategy for how they will market and sell their products, services, or brand.
Have you ever heard of the phrase "Content is King"? If not, then you must have been living under a rock for some time. Content Marketing is the new digital marketing trend and it is going to stay that way for a long time. Content Marketing can do wonders for your company if executed right. In order to create a thriving content marketing strategy for your company, you need a digital marketing agency that can handle your whole needs. An agency that can help you tackle the many challenges posed by creating original, engaging content as well as helping you promote it effectively.
5. Email Marketing
Email Marketing is a powerful marketing tool that can help drive new leads, convert current ones, and lock in the right customers. Email Marketing can be challenging for companies that have never used it before but it doesn't need to be.
It's important to note that Email Marketing is not just sending emails. It involves creating customized emails that are relevant to your target audience and address their concerns as best as possible, while also providing them with valuable content they will find helpful and interesting enough to open.
In other words, email marketing doesn't just mean sending out mass emails from your company. It means crafting a strategy around what you want to achieve with your email list, how often you are going to send updates, and whom the updates are meant for. A digital agency can help you leverage the full potential of Email Marketing as an effective channel to reach out to your target audience at scale and cultivate relationships year after year.
6. Social Media Management
If you run a company, you've probably heard the term Social Media Management by now. You may even be thinking about how you can start engaging with your target audience and create a stronger brand presence. With so much information available and such a high demand for companies to have a presence on social media sites, it can seem like an overwhelming challenge. This is where a digital marketing agency can help.
If you're reading this article, it means that you've realized that your company needs a digital marketing agency to handle its Social Media Strategy. Social media has become a cornerstone of digital marketing. It is also one of the most difficult aspects for businesses to understand and manage. The best way to tackle social media for your company is through an agency that specializes in it. There are many benefits that come with hiring an agency for your company: They have knowledge of different industries, they are well-versed in what works and what doesn't work for them, and they have a team that understands the importance of collaborating with other departments within the company and they will handle your social media management on a daily basis so you don't have to worry about it as much as you would if you were doing it yourself.
7. Paid Social Media Marketing
Digital marketing agencies are adept at handling SMM for companies. These agencies offer services like content creation, social media management, and advertising through various platforms like Facebook, Twitter, Instagram, LinkedIn, and others.
Digital marketing is not without its challenges. With the digital world constantly evolving, companies need to be flexible to stay ahead of the curve. Businesses that operate in a different time zone, have different business hours or have regional restrictions need a digital marketing agency to handle their social media programs.
Social media marketing is no exception. It can be complex, and as a result, businesses are having a difficult time consistently keeping up with regulations and best practices. That's where a digital marketing agency comes in handy. It has access to resources and people who can help you navigate the industry quickly and effectively. Digital agencies are also able to take advantage of various specialist skills that other companies may not have access to.
8. Graphic Design
Do you have a team of talented graphic designers who can handle your graphic design needs? If not, it's time to consider hiring an agency to help. There are several benefits of working with an agency over in-house resources. With an agency, you can tap into their network and access resources they may not be able to access on their own. You also get the benefit of collaborating with a team that can help streamline processes and reduce costs.
To be successful in digital marketing, you need a team with the right expertise. Digital agencies are the perfect fit for companies looking to leverage their design expertise across multiple channels of promotion. They can create engaging visual content that's easily shared online, while also offering other marketing services such as SEM (Search Engine Marketing) or Social Media Advertising.
If you want your company to succeed in this booming digital world, then it's time to consult an agency specializing in digital marketing solutions instead of just hiring someone off the street.
9. Web Design and Development
If you're wondering how to hire a digital marketing agency, you're not alone. As marketing continues to evolve, so must your company's presence online. A digital marketing agency can handle Web Design and Development for your company — and they have the in-house expertise to make sure your site looks modern and is easy for visitors to use. From keyword research to image optimization, an agency will take care of it all. These specialists are also great at testing new designs with users, improving ROI with paid advertising campaigns, and automating as many processes as possible to save time and money in the long run.
If you own a small or medium-sized business, chances are you don't have the time or resources to invest in online marketing on your own. That's where an agency like Digital Marketing Agency can help. These firms specialize in digital marketing for small and medium-sized businesses, from logo design through social media strategy, website design, email marketing, Google AdWords campaigns, and more. They can handle all of the digital activity so you don't have to worry about getting your brand or company out there in the digital world.
10. Website Maintenance
Digital marketing agencies can handle your company's digital marketing needs. Whether you need a one-time update to your website or you want a long-term strategy, a digital marketing agency can help with your needs. Keeping a website up-to-date is one of the most important factors to ensure your brand stays ahead of your competitors. Having a website that doesn't reflect your company's look can also be a drag on SEO, which is why maintaining it is so vital. If you don't keep it updated, the search engines may flag it as being outdated, and this can have a detrimental effect on its ranking in Google, Yahoo, and other search engines.
11. Affiliate Marketing
A digital marketing agency can handle Affiliate Marketing Program for your company. They have the expertise to run such programs and also know what needs to be done in order to achieve the target and ROI that you are looking for. Having an affiliate program is one of the most effective strategies when it comes to driving traffic, leads, and sales for your business. It works by an affiliate promoting a brand or service and then receiving a commission if the person who clicks through, buys that specific product or service, or subscribes to that particular offer. A digital marketing agency can help set up and manage your affiliate program so that it's not just another program on your website but instead a partnership with other brands that are working hand-in-hand together.
12. Conversion Rate Optimisation (CRO)
A digital marketing agency can help you with your conversion rate optimization efforts. These firms have vast experience in CRO and will have a network of experts who can work on your project at no cost to you. Your company may not be able to afford in-house CRO specialists. If any, they may not be available on short notice.
That's where a digital marketing agency comes in handy. They'll take care of your CRO needs at no charge or obligation to you. You don't have to worry about finding resources for your CRO projects either. A digital marketing agency can provide access to the technical know-how needed on an hourly, daily, or monthly basis as needed.
13. Marketing Analytics
If you're looking for a solution that can give you insights into the effectiveness of your online marketing campaigns, then you should consider hiring a Digital Marketing Agency in your area. These specialists have access to data from across various digital channels Examples include Google Analytics, YouTube, Facebook, and Instagram so they can help you get the most out of each one of them. They can also interpret results for you so no special technical knowledge is required.
Digital marketers are constantly testing different things online and see what works best for their audience and brand. Some may call this constant research an obsession but the truth is that experimentation is key to succeeding in digital marketing. The best digital marketers know what questions to ask in order to get the data they need and analyze it so they can make well-informed decisions moving forward. That's where an agency specializing in Marketing Analytics comes in.
14. Web Hosting
A digital marketing agency can provide you with a Web Hosting service, a digital marketing tool, and an all-in-one solution that will help you reach new customers, improve your website performance and drive online sales. As the user, you will see gains in your digital marketing efforts right away as your website is faster and less likely to be hacked because of secure hosting.
Companies these days need their websites to be as accessible as possible from any device, so having a company host your site is beneficial. With Web Hosting service for your business, it can mean lower costs and more flexibility in managing all of your content. Read on for more information about what Web Hosting services are available to you and should be considered by your business.
15. Return on investment (ROI)
Digital marketing agencies can help you grow your business by generating leads, building brand awareness, and driving sales. They can help you with all those activities that will be helpful for your business in the long term.
A digital marketing agency can help you achieve Return on Investment. Research shows that companies that use digital marketing techniques see a 270% return on investment (ROI) in the first year, compared to those that don't use digital marketing techniques. Digital marketing agencies work closely with companies to ensure that their strategies effectively align with the company's goals and what will provide the best ROI.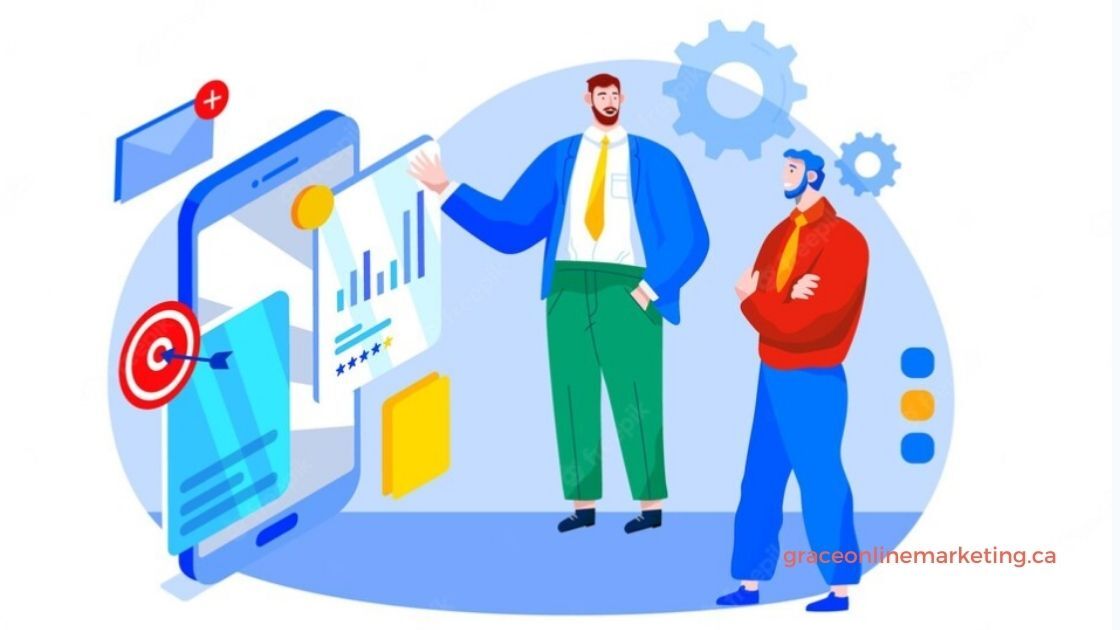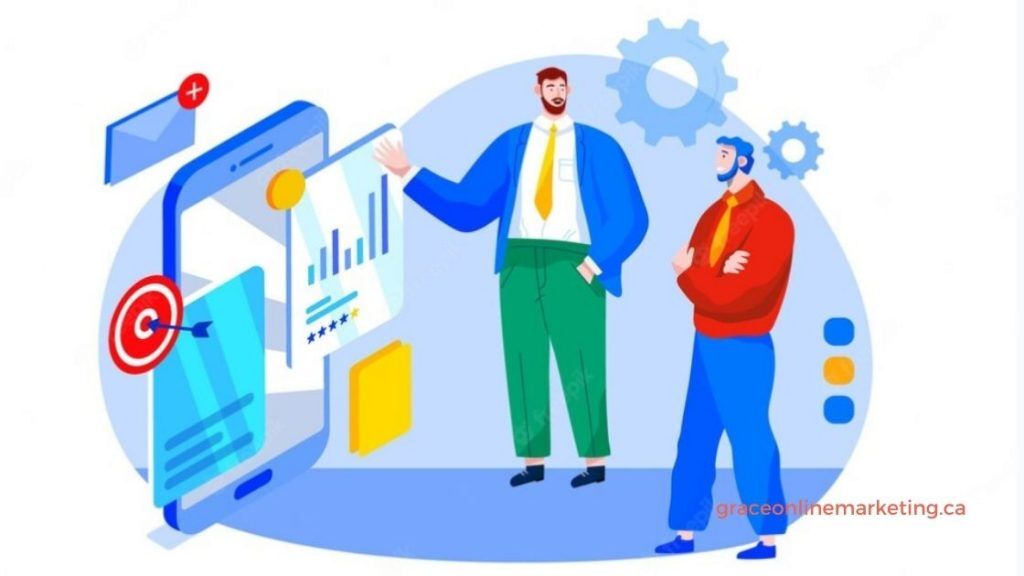 How to Find the Right Digital Marketing Agency?
Digital marketing is a broad field that involves a lot of different digital disciplines. It can be challenging for marketers to keep up with everything and find the right agency to help them execute their strategy. Here we are listing some insights on how to find the right digital marketing agency for your business.
1. Good Reputation
When it comes to investing in a digital marketing agency, it's important to hire the right one. All digital marketing agencies have the same standards. This can lead to brand confusion and lack of trust, which is why you need to make sure your agency has a reliable brand reputation before you hire them as your digital marketing agency partner.
If you're going to spend money on an agency, you want to make sure that the money you spend isn't wasted. That's why every digital marketing agency needs to have a solid reputation and be acknowledged as one of the best in the industry.
2. Trustworthy
Any business should look for an agency with a trustworthy brand. A good brand has a strong identity and is known for delivering high-quality services and products. It also has effective systems in place to ensure quality control and accountability. Trustworthy agencies have all these things, which makes them more reliable than other companies.
3. Customer-Centric
The question you should ask any potential digital marketing agency is "How will they help me grow my business?" If their response doesn't match up with this, then they probably aren't a good fit. An agency should be focused on how they can help grow each client's accounts so they are able to reach their goals as fast as possible.
4. An Expertise Team with Positive Track Record
Digital marketing agencies must have a team of experts who can provide their clients with the latest insights and industry-leading solutions. They should also have an excellent reputation within the industry.
A digital marketing agency must have at least five digital marketing expert with more than just a couple of years of experience who has worked on multiple projects, some with great results and others that didn't go so well.
5. Appropriate Pricing
When it comes to choosing a digital marketing agency, it's important to keep your company's budget in mind. If you're looking for a top-tier digital marketing agency, then you will want to pay accordingly. While there are many agencies out there that offer affordable services, this is not always the case. In addition, some agencies might offer low rates just because they can get away with it. This is why it's important to do your research and find an agency that meets your needs at the right price point.
Pricing depends on the services you need, how much time or money you can afford, the channel you plan to use, the target audience you are looking for and other such factors. And a good digital marketing agency has its own pricing package with different categorized services!
Conclusion
In order to have a successful digital marketing campaign, it's essential that you have a strong website that showcases everything your company has to offer. If your company doesn't have a website, create one before you hire a digital marketing agency. A website is a great way to interact with potential customers and promote your brand through the internet. It's also a great place to gather any information you need to make your business run smoothly.
It's also crucial to have a mobile website, so make sure to create one for your business no matter what device your customers use to access your company's content. There are also plenty of social media management tools available, but it's essential that you start with a plan and stick to the script when posting content.