Why Google My Business Is More Important Than Ever?
You know you might be missing out on the easiest way to rank on Google.!!
It's your Google My Business listing.
Google My Business – a.k.a. the "Map Pack or Snack Pack" – ranks above normal search results 93% of the time. Even if your site ranks first – it's still not a real #1 ranking…Since it's buried under Google ads and the Map Pack. But a Google My Business listing can get top visibility in Google Search *and* Google Maps.
Grace Online Marketing is a digital marketing company that specializes in Google My Business. We know the platform like the back of our hand and have helped countless businesses gain better organic presence among search results. This helps business owners get more traffic – and revenue – out of their Google My Business listings.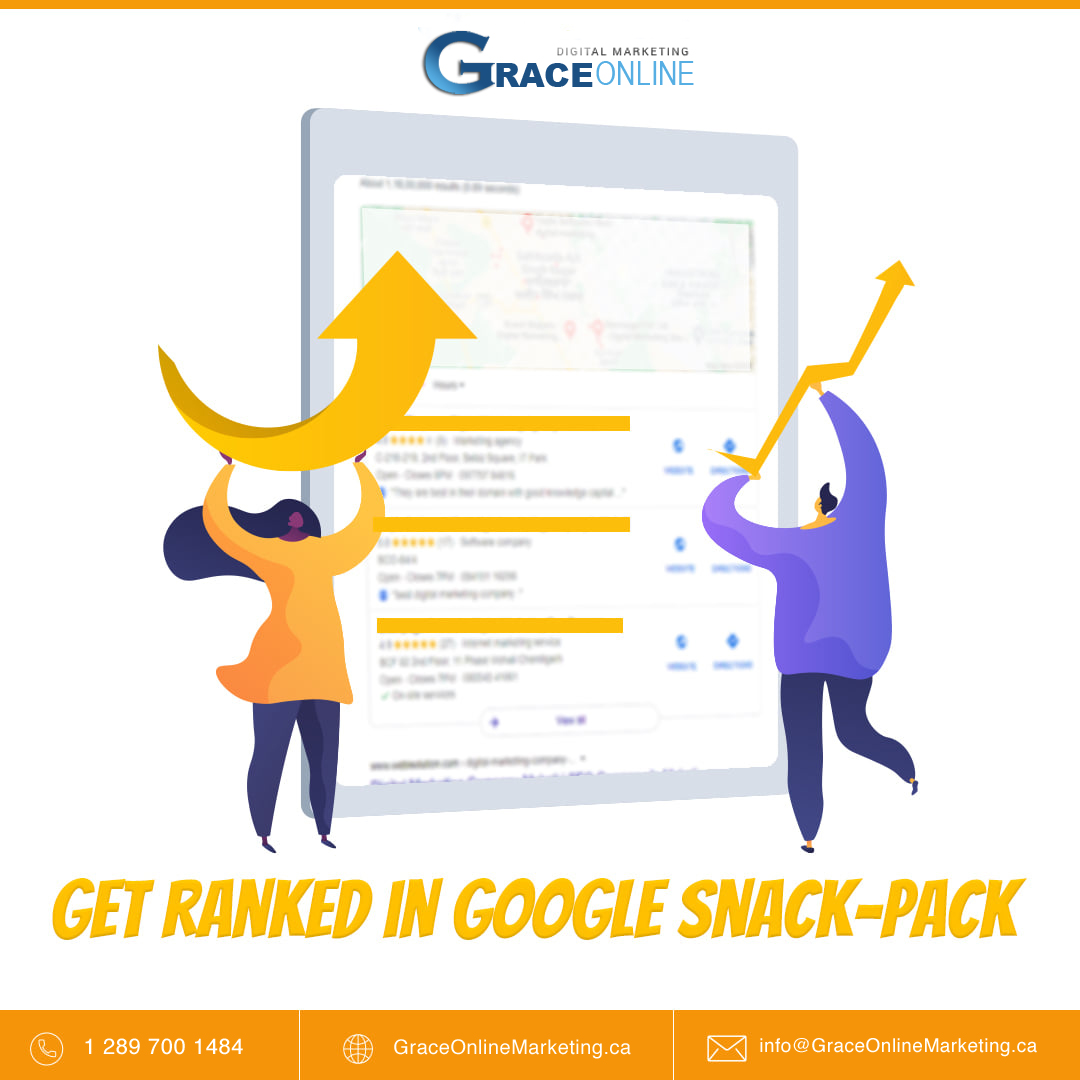 As website service technicians we realize the goal of website is to attract customers and to give pertinent information for potential customers that are searching for the service. In this realization we need to accentuate the fact that for people to get to the website they must first do a search. And if you are not searchable then you are missing opportunities and people are going somewhere else to fine the service. As web technicians we must stay on top of the growing changes and technologies that we have at our disposal. Using the most prominent search engine, Google, we must be in compliance with all their algorithms, policies and requirements to rank well in their search results. In this time of a global pandemic the biggest search engine on the planet has reassess there Ranking Factors and adjusted their algorithms to help users fine products and services that they are searching for within their proximity. This has made a big impact on Google home properties such as Google My Business and YouTube.
Google My Business has seen a 300 percent increase in importance over the last five years, and it's more important than ever – now. With 75% of internet traffic originating from mobile devices, your listing has been optimized, your listing will be seen no matter where you are because of Google's new proximity algorithms . Beyond this, reviews – both star ratings and customer feedback that people publish publicly – have a huge impact on how high or low your business appears in search rankings for prospective customers.
Google My Business has become a Number one ranking factor when it comes to local searches. If you are not utilizing Google My Business property and or YouTube property you're missing out on the biggest ranking factors that's going to help rank in googles local search results.
Google My Business has been a helpful tool to get our clients found more easily online and to make it easier for local customers to find your business in their community or city.
To find out more how Grace Online Marketing can help to optimize your GMB listing contact us at info@Grace Online Marketing.ca for a free GMB audit and assessment.